Securing Network Architecture - Part 1 | Optiv
Securing Network Architecture - Part 1 | Optiv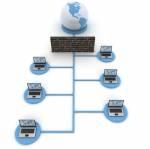 Today, securing a network cannot be fully accomplished with just a product or a solution. Rather, an in-depth holistic approach is required to protect business critical systems.
In order to protect critical business services and assets, organizations need to be confident that their network security architecture is providing a strong and comprehensive defense. The best way to manage network security risk is through a systematic, architectural approach that addresses the entire network and is built upon standard industry network security practices.
A Network Security Architecture assessment is an often-neglected practice that takes a back seat to other seemingly more pertinent projects within an organization. Today's networks have morphed into an amalgam of disparate technologies and products that are more often than not stitched together to provide a service or meet a singular objective of the overall business. This results in a network that may lack the efficacy and harmony of technologies working in tandem — a hallmark of a secure, reliable and efficient network.
A proactive approach to securing a network includes periodically assessing its security and robustness. This is a valuable exercise that may provide profound insight into the risk exposure of an organization, addressing both malicious threats and poor design and execution.
A proactive approach to network assessment helps reduce the time and resources spent on remediation by identifying the risks and remediating gaps found in technologies, products and their implementation. The breadth of an architecture assessment and its evaluation within an organizationmay vary from design and architecture assessment, technology policy review, information security asset management practices and device configuration review. The analysis should identify the strengths and the weaknesses within the network architecture posture and should protect the business from unexpected costs due to security incidents and reduce compliance exposures. Furthermore, the resulting analysis should identify vulnerabilities and architecture weaknesses and recommend improvements to align a network with industry-recognized best practices.