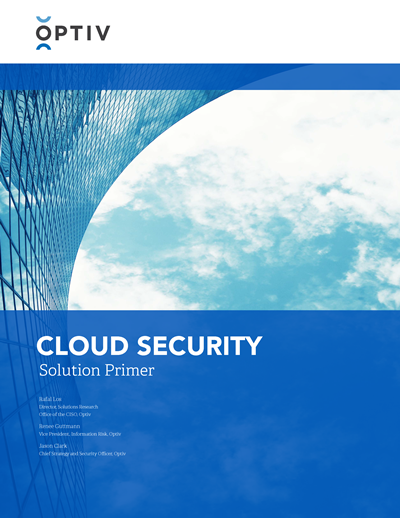 Cloud Security Solution Primer
September 23, 2015
Enterprises are moving to cloud to provide scalability, flexibility and efficiency across their technology stack. The goal of this primer is to educate security professionals on the various cloud computing services available , the most common cloud use-cases, and to identify key risks in these areas. This primer will also identify a series of recommended activities to tactically and strategically support the move of systems, data and critical business processes to the cloud.
Download
Stay in the Know
For all the latest cyber security and Optiv news, subscribe to our blog and connect with us on Social.
Subscribe
Join our Email List
We take your privacy seriously and promise never to share your email with anyone.
Privacy Policy