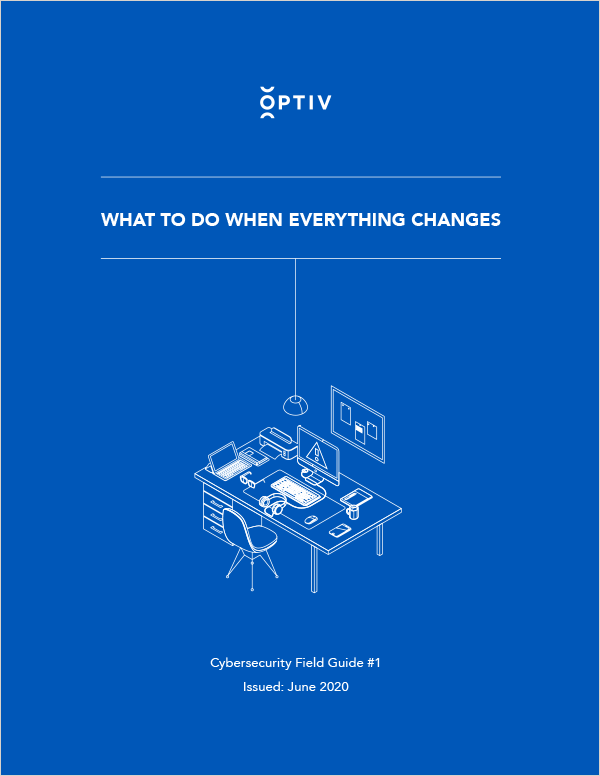 Cybersecurity Field Guide #1
June 08, 2020
This guide helps you navigate cybersecurity's complexities in a world where new innovations and threats arise seemingly daily (to say nothing of the occasional unscheduled pandemic). We begin assessing where your organization stands, then outline how to identify common threats. We recommend appropriate tools and strategies and close by examining what's on the horizon (including remote work and talent demands).
Download
RELATED INSIGHTS

DOWNLOAD
April 07, 2020
This checklist provides actionable steps you can take toward achieving short-and long-term SecOps priorities.
See Details

VIDEO
Optiv discusses the post-COVID careers landscape, offers advice for those interested in cybersecurity.
See Details
Stay in the Know
For all the latest cyber security and Optiv news, subscribe to our blog and connect with us on Social.
Subscribe
Join our Email List
We take your privacy seriously and promise never to share your email with anyone.
Privacy Policy