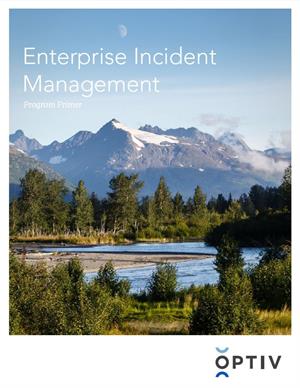 Enterprise Incident Management Program Primer
July 07, 2017
The need to respond to security incidents is ever-present in today's enterprise. As incidents become more complicated, the need to orchestrate an enterprise-wide response is rapidly becoming a necessity. Going beyond technical incident response, organizations must manage incidents holistically. This executive summary of the enterprise incident management framework provides insight into the Optiv program framework model to assist clients with understanding how the model works and provides value into program development.
Download
Stay in the Know
For all the latest cyber security and Optiv news, subscribe to our blog and connect with us on Social.
Subscribe
Join our Email List
We take your privacy seriously and promise never to share your email with anyone.
Privacy Policy