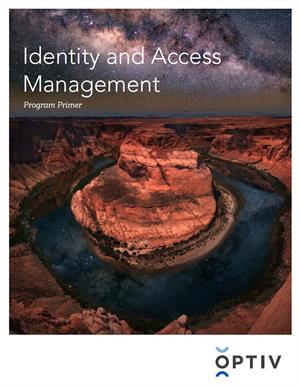 Identity and Access Management Program Primer
July 25, 2017
As the enterprise perimeter dissolves, compliance mandates are becoming increasingly detailed around access to data and intellectual property that is increasingly off-premise. Failing to address identity and access management with a holistic access strategy cripples security performance, increases IT overhead and adversely affects profitability. IAM presents a broad range of capabilities and technical functions, when coordinated, protect the data that organizations care about the most. This IAM primer gives you an overview of how to transform your IAM team to leaders in providing IAM security program maturity.
Download
Stay in the Know
For all the latest cyber security and Optiv news, subscribe to our blog and connect with us on Social.
Subscribe
Join our Email List
We take your privacy seriously and promise never to share your email with anyone.
Privacy Policy