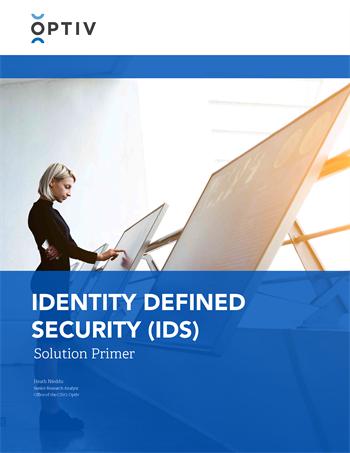 Identity Defined Security (IDS) Solution Primer
June 03, 2016
The deficiencies of perimeter-based security strategies are obvious and growing. Our infrastructures are moving off-premise, our partners are increasingly offering their applications as a cloud service, and our enterprise machines are progressively not under direct control. Identity Defined Security™ (IDS) is a concept that attempts to provide a superior approach to perimeter-based security. Instead of simply bemoaning the strain, IDS empowers next-generation identity and access management (IAM) practices to adapt and overcome current challenges.
Download
Stay in the Know
For all the latest cyber security and Optiv news, subscribe to our blog and connect with us on Social.
Subscribe
Join our Email List
We take your privacy seriously and promise never to share your email with anyone.
Privacy Policy