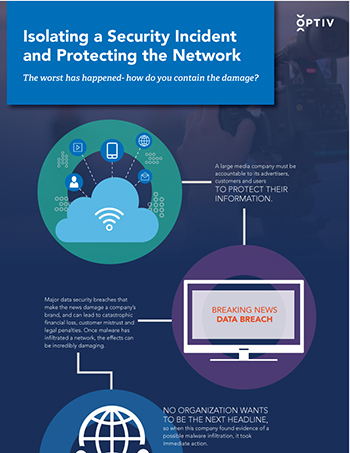 Isolating a Security Incident and Protecting the Network
February 22, 2016
When a large media company experienced a potential malware infiltration, they knew they had to quickly take emergency action. A suspected breach—and the potential loss of revenue and reputation—led this media company to partner with Optiv. Optiv's extensive experience identifying and remediating malware outbreaks gave the client peace of mind in knowing the situation would be addressed quickly and effectively. This infographic details their journey to remediation and a greatly improved security landscape.
Download
Stay in the Know
For all the latest cyber security and Optiv news, subscribe to our blog and connect with us on Social.
Subscribe
Join our Email List
We take your privacy seriously and promise never to share your email with anyone.
Privacy Policy