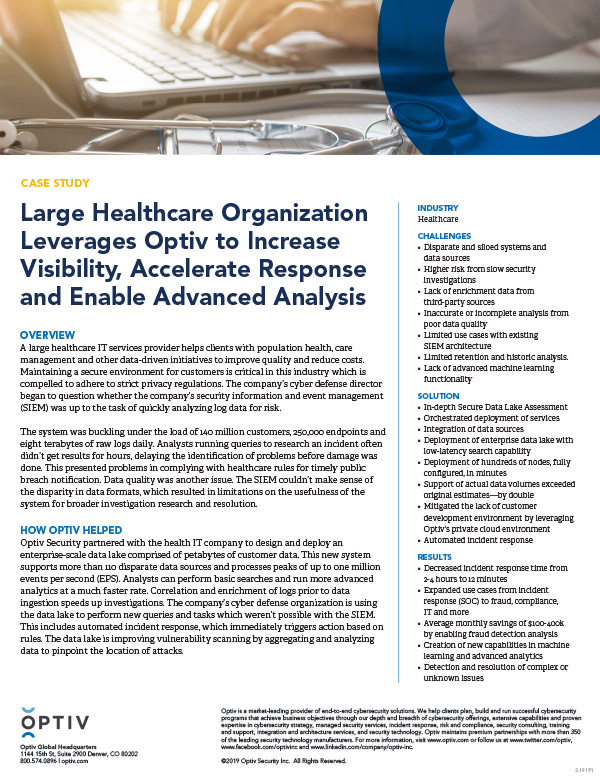 Large Healthcare Organization Leverages Optiv to Increase Visibility, Accelerate Response and Enable Advanced Analysis
April 02, 2019
Optiv's Secure Data Lake Development offering is a rapid and efficient architecture for data, security and fraud analysts to conduct investigations across disparate data sources. The data lake improves data quality and expands use cases over legacy SIEM architectures. A large healthcare organization reduced incident response time from hours to minutes and saved hundreds of thousand dollars monthly on fraud detection analysis by partnering with Optiv.
Download
Stay in the Know
For all the latest cyber security and Optiv news, subscribe to our blog and connect with us on Social.
Subscribe
Join our Email List
We take your privacy seriously and promise never to share your email with anyone.
Privacy Policy