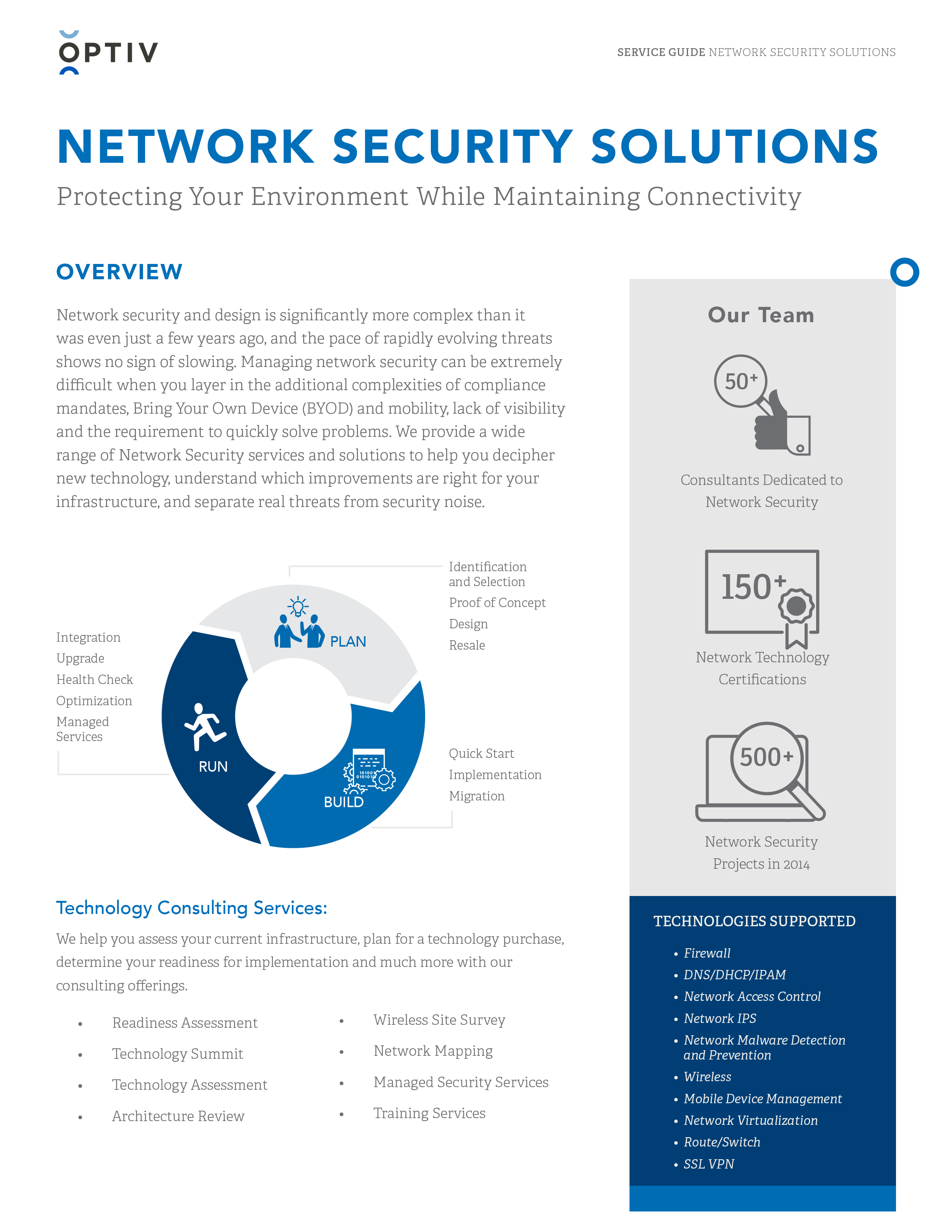 Network Security Solutions
July 21, 2015
Network security and design is significantly more complex than it was even just a few years ago, and the pace of rapidly evolving threats shows no sign of slowing. Managing network security can be extremely difficult when you layer in the additional complexities of compliance mandates, BYOD and mobility, lack of visibility and the requirement to quickly solve problems. We provide a wide range of network security services and solutions to help you protect your environment.
Download
Stay in the Know
For all the latest cyber security and Optiv news, subscribe to our blog and connect with us on Social.
Subscribe
Join our Email List
We take your privacy seriously and promise never to share your email with anyone.
Privacy Policy