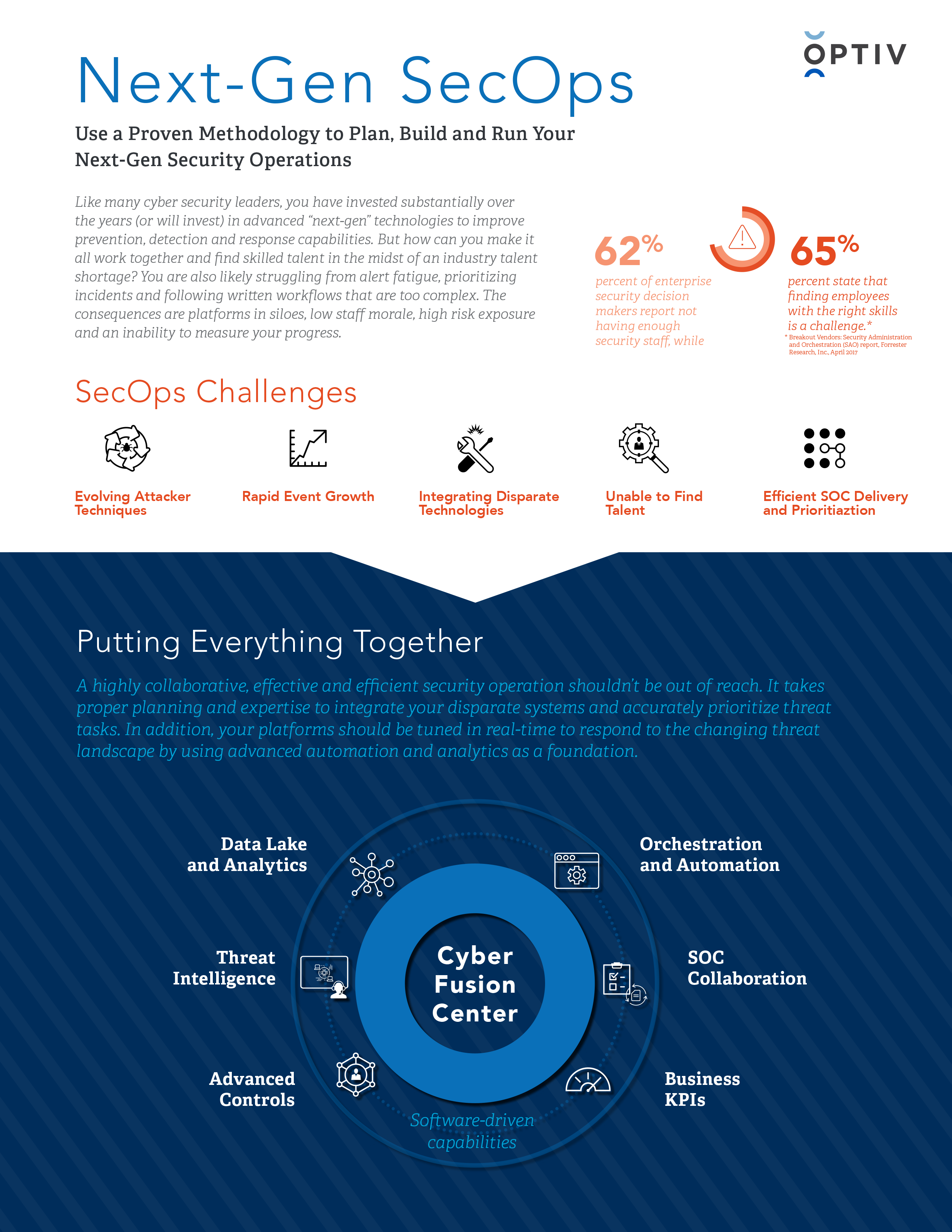 Next-Gen SecOps
July 25, 2017
A highly collaborative, effective and efficient security operation shouldn't be out of reach. It takes proper planning and expertise to integrate your disparate systems and accurately prioritize threat tasks. In addition, your platforms should be tuned in real-time to respond to the changing threat landscape by using advanced automation and analytics as a foundation.
Download
Stay in the Know
For all the latest cyber security and Optiv news, subscribe to our blog and connect with us on Social.
Subscribe
Join our Email List
We take your privacy seriously and promise never to share your email with anyone.
Privacy Policy