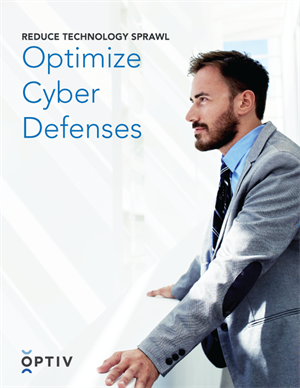 Optimize Cyber Defenses
June 23, 2017
Stuck in a cycle of cyber security tech sprawl? If you're like many organizations, you have a number of security technologies that may not be utilized to their full potential. When it comes to your security portfolio, spending more doesn't always mean reducing incidents. Avoid getting caught in this cycle with Optiv's five tips, including eliminating tech waste, getting the most of your already-installed products and keeping your business app and information tech partners accountable.
Download
Stay in the Know
For all the latest cyber security and Optiv news, subscribe to our blog and connect with us on Social.
Subscribe
Join our Email List
We take your privacy seriously and promise never to share your email with anyone.
Privacy Policy