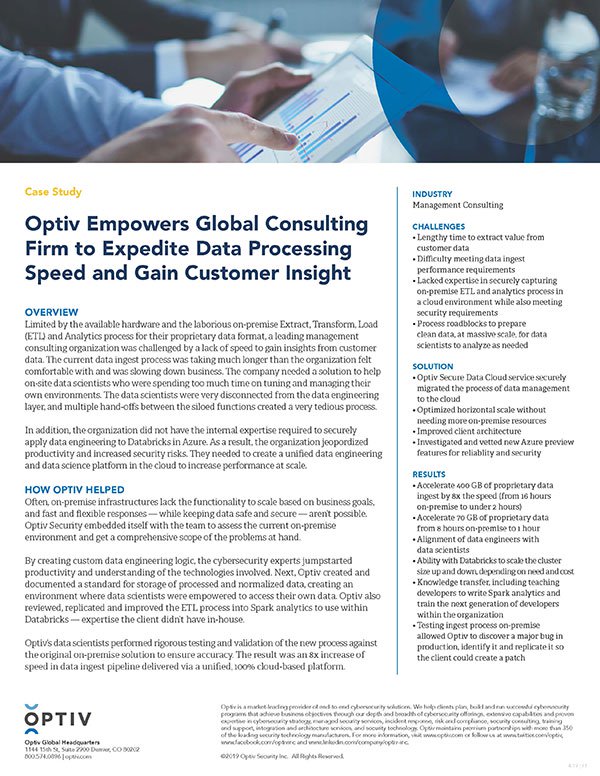 Optiv Empowers Global Consulting Firm to Expedite Data Processing Speed and Gain Customer Insight
April 30, 2019
Optiv Security embedded itself with a team at a leading management consulting firm to assess their current on-premise environment and get a comprehensive scope of the problems at hand. By creating custom data engineering logic, Optiv's cybersecurity experts jumpstarted productivity and understanding of the technologies involved. Optiv created and documented a standard for storage of processed and normalized data, creating an environment where data scientists were empowered to access their own data. Finally, Optiv reviewed, replicated and improved the Extract, Transform, Load (ETL) and Analytics process into Spark analytics to use within Databricks.
Download
Stay in the Know
For all the latest cyber security and Optiv news, subscribe to our blog and connect with us on Social.
Subscribe
Join our Email List
We take your privacy seriously and promise never to share your email with anyone.
Privacy Policy