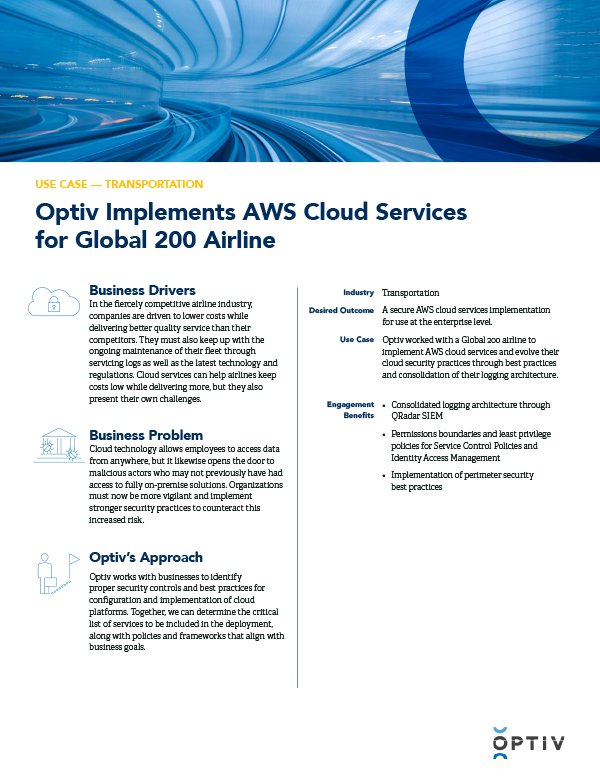 Optiv Implements AWS Cloud Services for Global 200 Airline
March 09, 2020
We worked with a Global 200 airline to consolidate their logging architecture to ingest AWS logs into QRadar. We helped implement permissions boundaries and review secure copy protocol and IAM policies for least privilege. We also provided best practices for perimeter security, specifically addressing AWS environment ingress and egress. We reviewed the client's control framework for completeness and deduplication, proposed automated controls and remediation and mapped the client's controls back to CIS and NIST frameworks.
Download
Stay in the Know
For all the latest cyber security and Optiv news, subscribe to our blog and connect with us on Social.
Subscribe
Join our Email List
We take your privacy seriously and promise never to share your email with anyone.
Privacy Policy