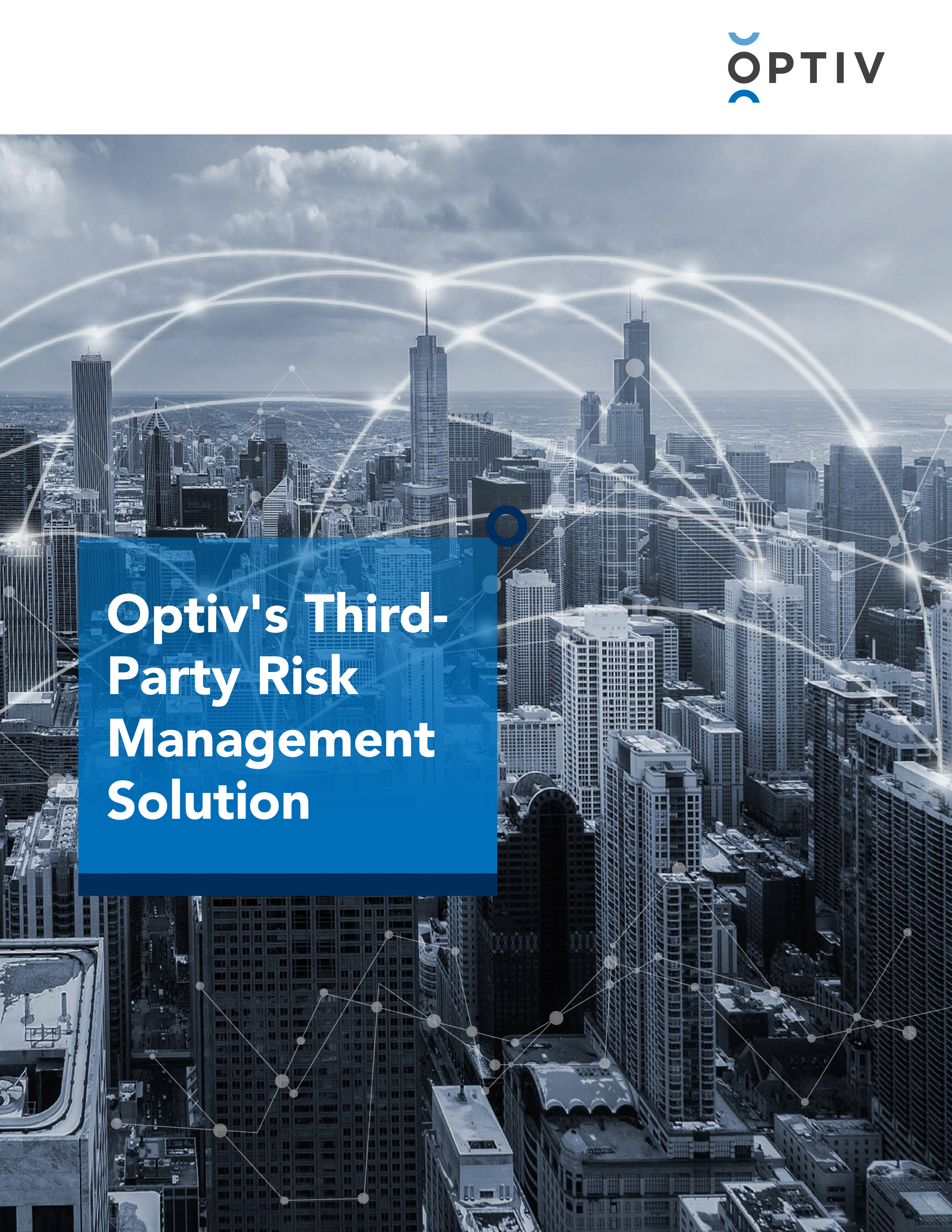 Optiv's Third-Party Risk Management Solution
December 15, 2016
Organizations rely on third parties more than ever to conduct business, but is the confidence in their security practices misplaced? Optiv's Third-Party Risk Management (TPRM) solution helps organizations plan, develop and manage their entire TPRM program. Optiv's services, combined with the power of Optiv Evantix, can streamline the management of your third-party risk lifecycle saving you time and money from program foundation to year-over-year execution.
Download
Stay in the Know
For all the latest cyber security and Optiv news, subscribe to our blog and connect with us on Social.
Subscribe
Join our Email List
We take your privacy seriously and promise never to share your email with anyone.
Privacy Policy