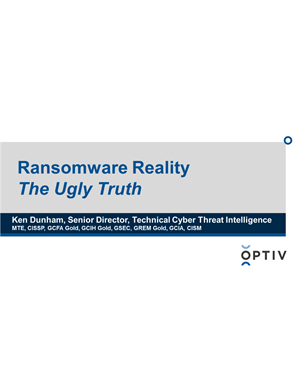 Ransomware Reality: The Ugly Truth
November 12, 2016
Ransomware has been in the wild since 1989, with exponential prevalence and innovation in recent months. Ken Dunham, a pioneer in the field since the beginning, provides an overview of the growing ransomware problem and what to do about it.
Download
Stay in the Know
For all the latest cyber security and Optiv news, subscribe to our blog and connect with us on Social.
Subscribe
Join our Email List
We take your privacy seriously and promise never to share your email with anyone.
Privacy Policy