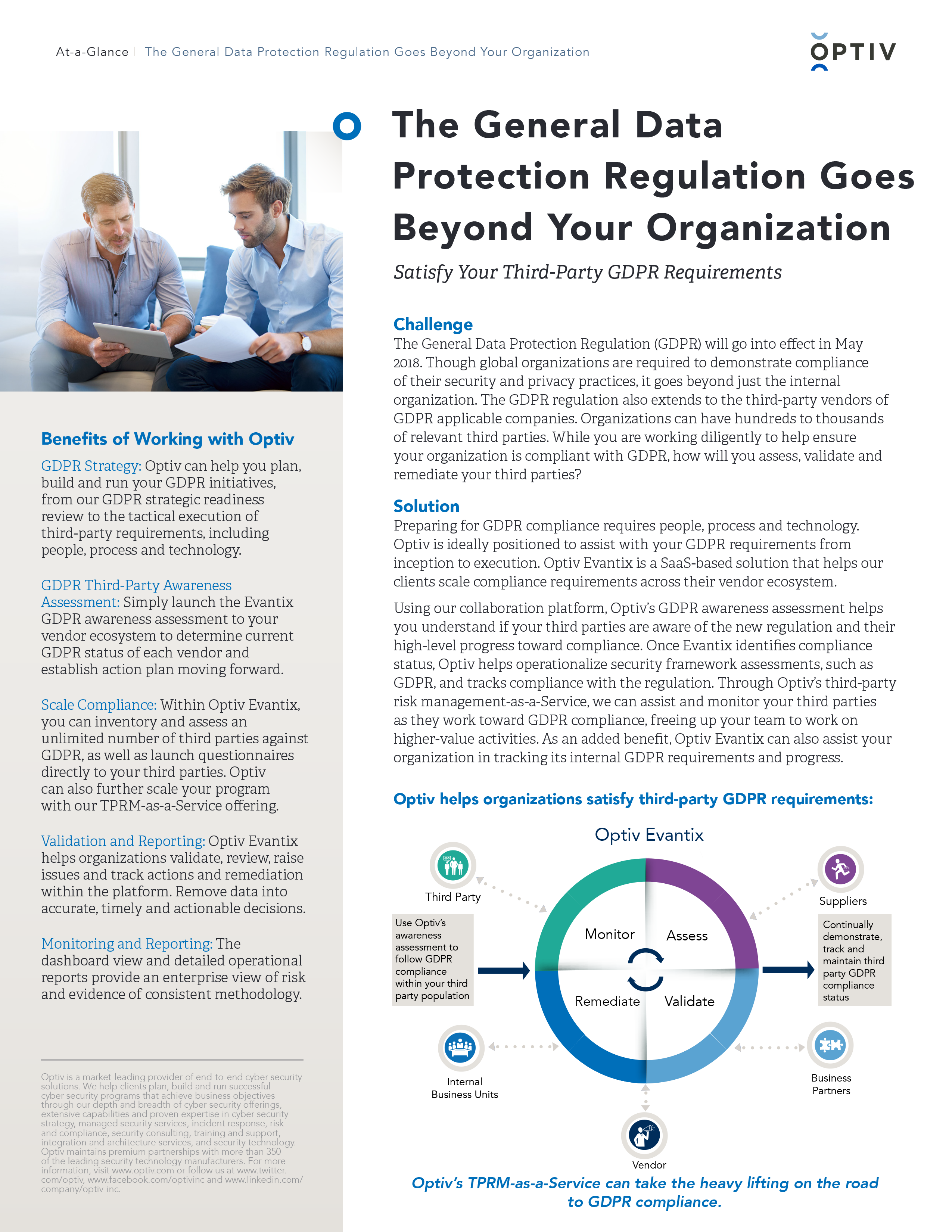 Satisfy Your Third-Party GDPR Requirements
July 05, 2017
Is your organization ready for the General Data Protection Regulation (GDPR) that goes into effect in May 2018? Optiv Evantix is a SaaS-based solution that helps our clients scale compliance requirements across their vendor ecosystem. Learn how Optiv's GDPR third-party risk offering helps you communicate across your vendor ecosystem to monitor your third parties as they work toward compliance. The service also helps you determine compliance requirements, launch assessment activity and track regulation compliance.
Download
Stay in the Know
For all the latest cyber security and Optiv news, subscribe to our blog and connect with us on Social.
Subscribe
Join our Email List
We take your privacy seriously and promise never to share your email with anyone.
Privacy Policy