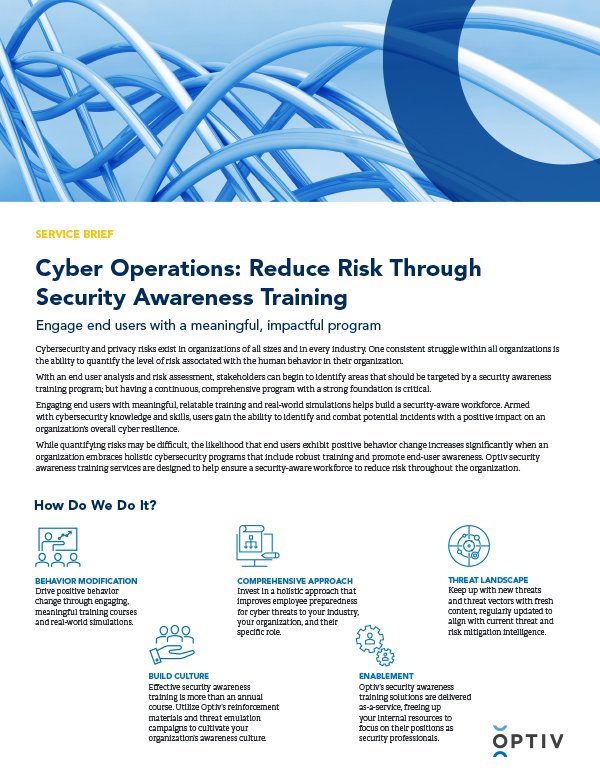 Security Awareness Training Service Brief
August 20, 2019
Engaging end users with meaningful, relatable training and real-world simulations helps build a security-aware workforce. Armed with cybersecurity knowledge and skills, users gain the ability to identify and combat potential incidents with a positive impact on an organization's overall cyber resilience. Optiv Security Awareness Training solutions engage end users with meaningful and impactful programs that help increase retention throughout the organization. Invest in a holistic approach that improves employee preparedness for cyber threats to your industry, your organization and an employee's specific role.
Download
Stay in the Know
For all the latest cyber security and Optiv news, subscribe to our blog and connect with us on Social.
Subscribe
Join our Email List
We take your privacy seriously and promise never to share your email with anyone.
Privacy Policy