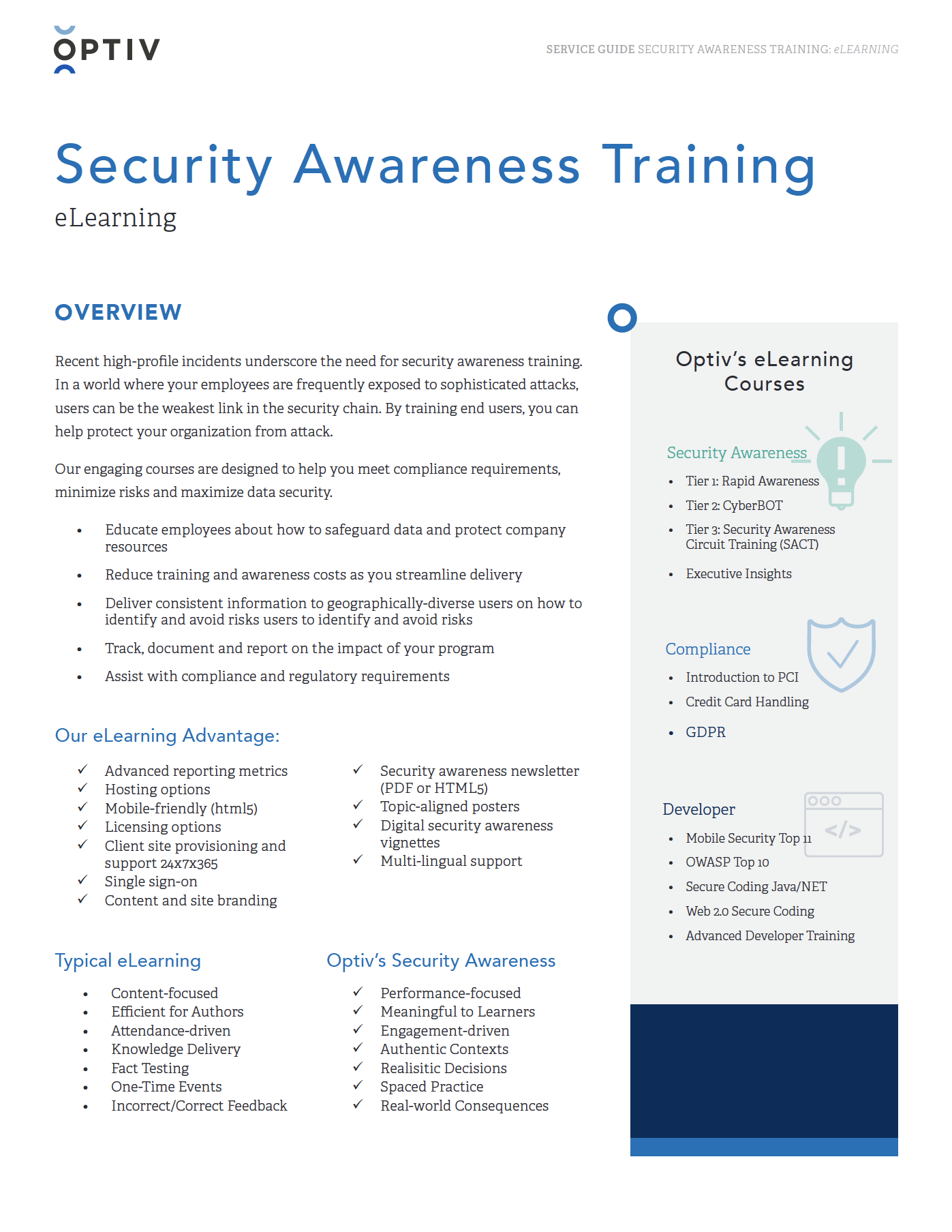 Security Communications and Awareness
May 15, 2018
Recent high-profile incidents underscore the need for security awareness training. In a world where your employees are frequently exposed to sophisticated attacks, users can be the weakest link in the security chain. By training end users, you can help protect your organization from attack. Our engaging courses are designed to help you meet compliance requirements, minimize risks and maximize data security.
Download
Related Insights
August 31, 2017
Learn how Optiv can help address cyber security resource gaps with a streamlined methodology for hiring and training.
See Details
June 23, 2017
Learn how your organization can build culture of cyber security awareness.
See Details
December 10, 2015
Significant cyber security incidents require a full complement of activities and resources to verify, investigate and remediate.
See Details
Stay in the Know
For all the latest cyber security and Optiv news, subscribe to our blog and connect with us on Social.
Subscribe
Join our Email List
We take your privacy seriously and promise never to share your email with anyone.
Privacy Policy