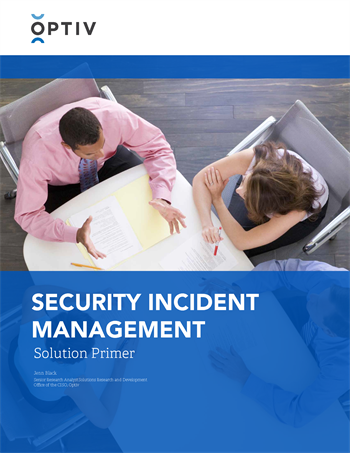 Security Incident Management Solution Primer
February 23, 2016
Today, the capability to respond effectively to cyber incidents is one of the most critical components of an enterprise security program. A growing rate of breach disclosures in the news serves as proof that for most organizations, breaches are inevitable. For organizations of all sizes to survive these public debacles, they must enhance incident response capabilities as part of a principal investment in their security incident management program. The alternative is to risk damage to brand reputation, customer experience and loyalty, and profitability.
Download
Stay in the Know
For all the latest cyber security and Optiv news, subscribe to our blog and connect with us on Social.
Subscribe
Join our Email List
We take your privacy seriously and promise never to share your email with anyone.
Privacy Policy