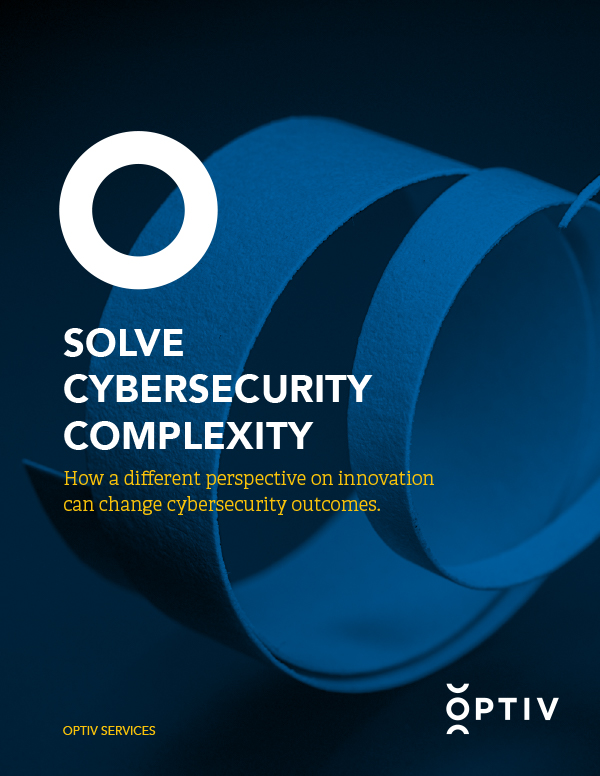 Solve Cybersecurity Complexity
March 16, 2020
Building successful cybersecurity programs requires a well-considered and sophisticated security roadmap. While cybersecurity is becoming an executive- and board-level concern, there's an increasing need to assert purview over all threats, technologies, standards and frameworks, and to effectively report on enterprise risk and risk management. Optiv is a security solutions integrator delivering end-to-end cybersecurity solutions that help clients maximize and communicate the effectiveness of their cybersecurity programs.
Download
Stay in the Know
For all the latest cyber security and Optiv news, subscribe to our blog and connect with us on Social.
Subscribe
Join our Email List
We take your privacy seriously and promise never to share your email with anyone.
Privacy Policy