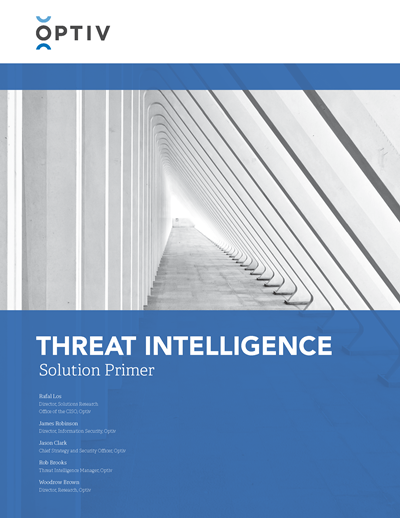 Threat Intelligence Solution Primer
September 03, 2015
To improve detection, response, and resolution of relevant threats to their business, security leaders and their teams are turning to the promise of intelligence-driven security. An intelligence-driven approach to security is different than other methods because it seeks to provide defenders with key data and capabilities exactly when they are needed, to maximize resource effectiveness and minimize damage incurred.
Download
Stay in the Know
For all the latest cyber security and Optiv news, subscribe to our blog and connect with us on Social.
Subscribe
Join our Email List
We take your privacy seriously and promise never to share your email with anyone.
Privacy Policy