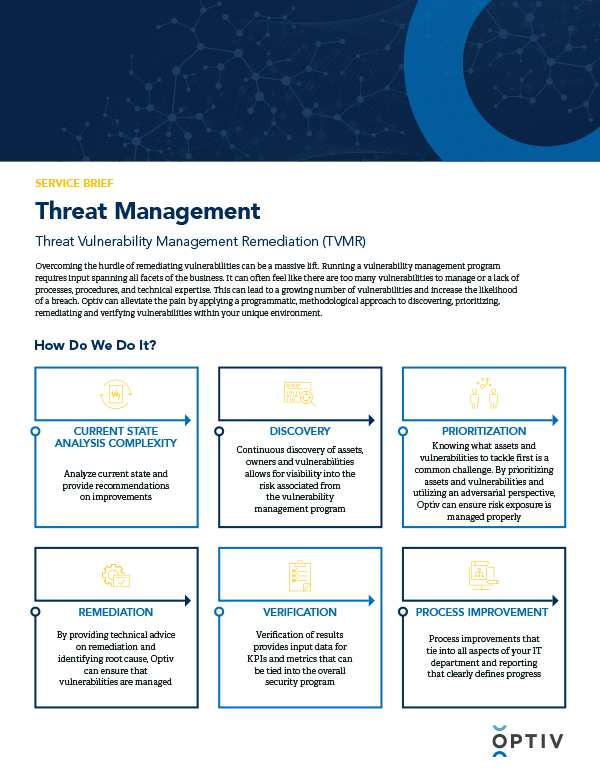 Threat & Vulnerability Management Remediation
June 15, 2020
We help you lower the number of known vulnerabilities and tie the results into your own metrics and KPIs with Threat Vulnerability Management Remediation. Discover vulnerabilities and asset owners, prioritize based on risk, get detailed remediation and verification of results.
Download
RELATED INSIGHTS
May 01, 2020
Our holistic threat management approach helps organizations ensure a stronger security posture.
See Details
June 08, 2020
This guide helps navigate cybersecurity's complexities in a world where innovations and threats arise seemingly daily.
See Details
May 28, 2020
This brief details Optiv's steps to diagnose and remediate a dangerous Citrix Application Delivery Controller vulnerability.
See Details
Stay in the Know
For all the latest cyber security and Optiv news, subscribe to our blog and connect with us on Social.
Subscribe
Join our Email List
We take your privacy seriously and promise never to share your email with anyone.
Privacy Policy