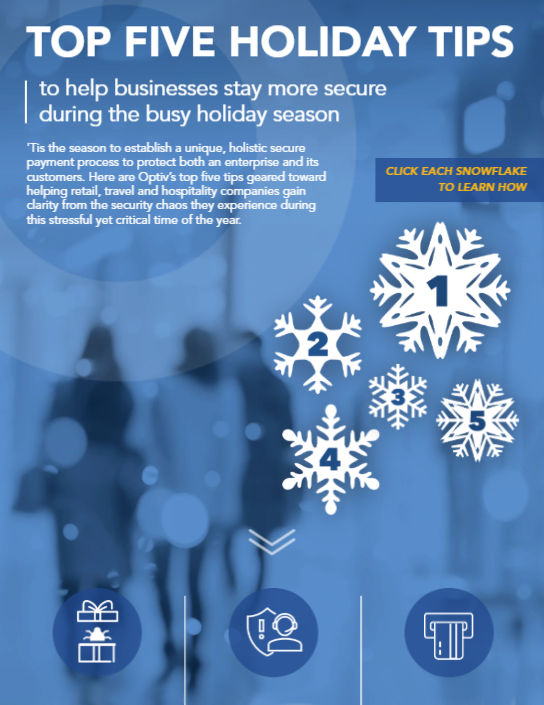 Top Five Holiday Tips 2018
November 15, 2018
Hackers don't take a holiday. In fact, they probably work overtime trying to identify endpoint vulnerabilities in attack surfaces that are expanding with the increased use of simplified payment methods. It is important that retailers maintain a high level of vigilance during this time of year so they don't fall victim to a threat actor attack. Establish a unique, holistic secure payment process to protect both your business and your customers. Follow Optiv's top five holiday tips for 2018 to ensure a cyber safe holiday season.
VIEW INFOGRAPHIC
Stay in the Know
For all the latest cyber security and Optiv news, subscribe to our blog and connect with us on Social.
Subscribe
Join our Email List
We take your privacy seriously and promise never to share your email with anyone.
Privacy Policy