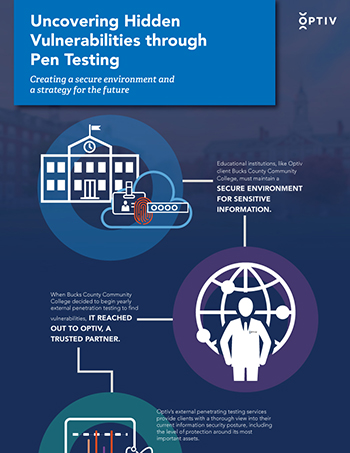 Uncovering Hidden Vulnerabilities Through Pen Testing
February 22, 2016
As an education institution, Bucks County Community College must maintain a secure environment for sensitive student and staff information. Based on a recommendation, the college made plans to complete a yearly penetration test to examine critical assets and remediate security weaknesses. Optiv helped this community college find and remediate vulnerabilities, and you can follow their roadmap to success in this infographic.
Download
Stay in the Know
For all the latest cyber security and Optiv news, subscribe to our blog and connect with us on Social.
Subscribe
Join our Email List
We take your privacy seriously and promise never to share your email with anyone.
Privacy Policy