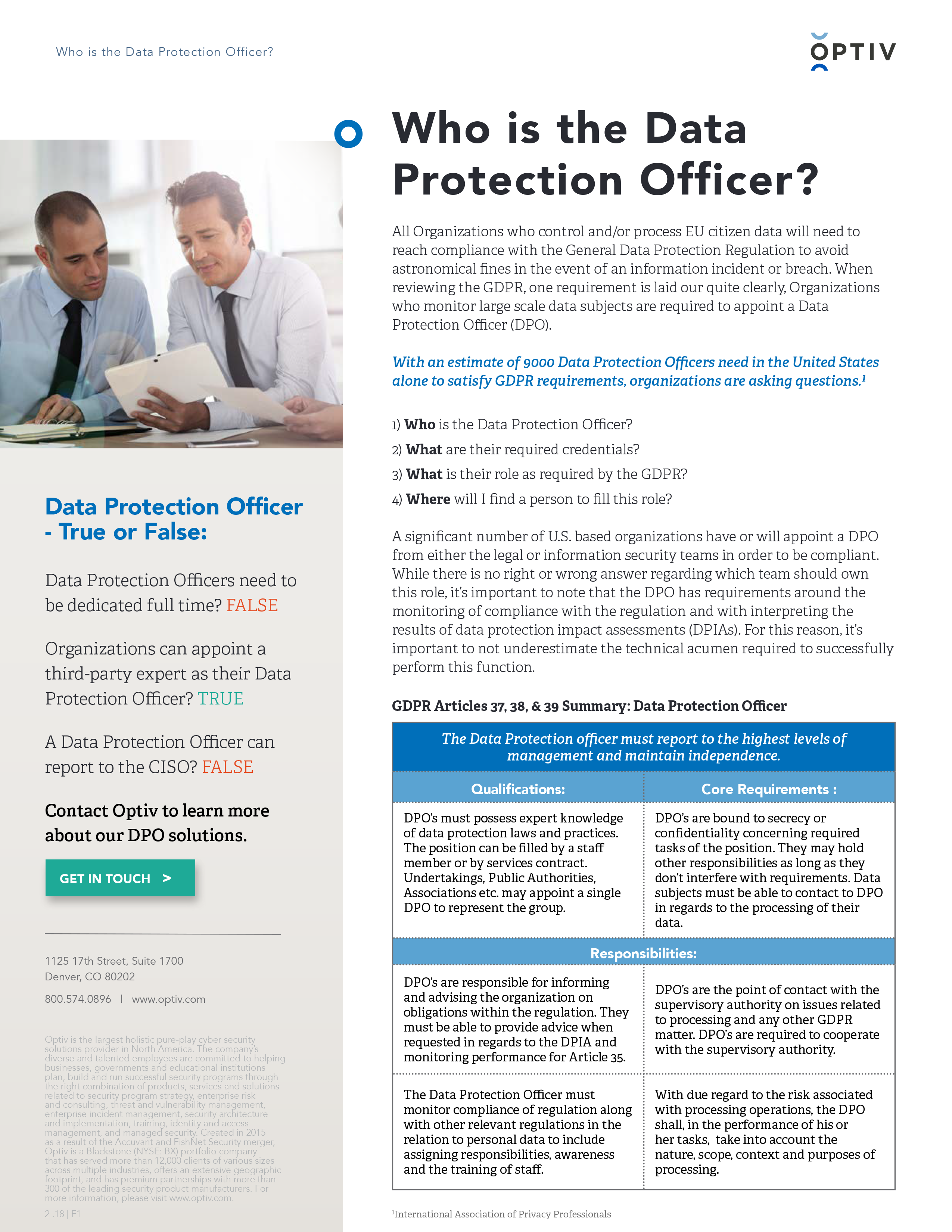 Who is the Data Protection Officer?
April 09, 2018
One of the biggest areas of impact with the General Data Protection Regulation (GDPR) is the requirement to appoint a data protection officer (DPO) should the organization monitor large scale data subject rights. Optiv clients are asking: Who is the DPO? What are their required credentials? What is their role as required by GDPR? Where will I find a candidate to fill this role? In this brief, we break down the role of the DPO and answer some myths about responsibilities.
Download
Stay in the Know
For all the latest cyber security and Optiv news, subscribe to our blog and connect with us on Social.
Subscribe
Join our Email List
We take your privacy seriously and promise never to share your email with anyone.
Privacy Policy