All-in-One Third-Party Risk Management
Optiv Evantix expertly identifies and measures third-party risk to your organization by assessing relationship risk, business profile risk and control risk through powerful assessment tools, a logical workflow, industry-specific compliance standards and a relevant business strategy, while complying with legal requirements and regulations. Take advantage of Optiv's Third-Party Risk Management (TPRM)-as-a-Service offering, to run vital components of your program, freeing your staff to focus on higher impact activities.
By improving risk intelligence, your organization can make more informed decisions about your vendors and service providers, dramatically reducing exposure to potential risk.
One Platform to Manage Your Entire Third-Party Portfolio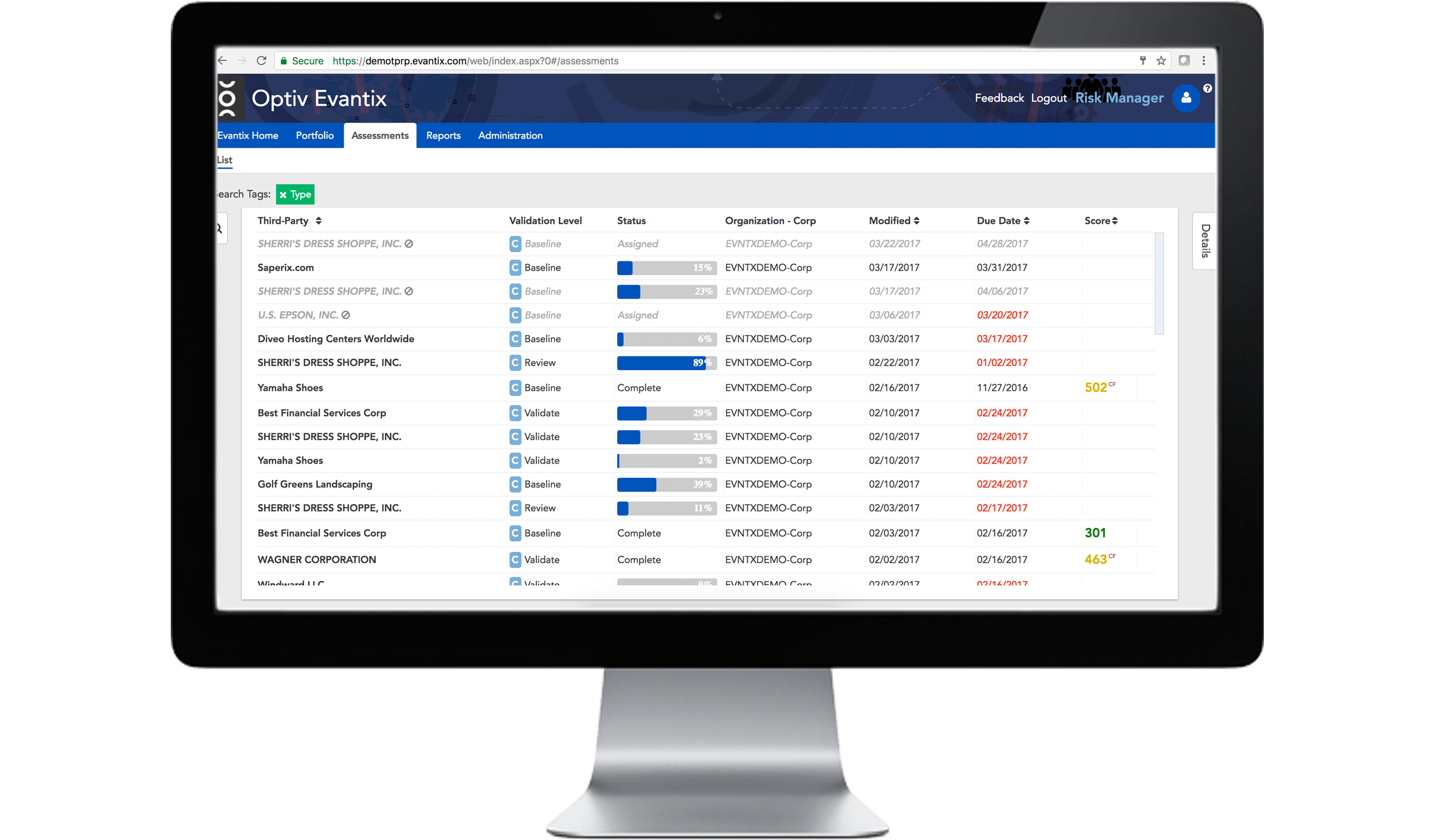 Optiv Evantix provides an "at-a-glance" view of in-progress and completed assessments. The platform categorizes and launches your assessment directly to the third-party for completion and tracking. The assessment process is focused on the size, complexity and type of service being provided by the third party —not one size fits all.
Why Optiv Evantix?