Tax Season Attacks – Part 4, Dumpster Diving
Tax Season Attacks – Part 4, Dumpster Diving
In previous installments of this blog series we explored the first two of three specific attacks against taxpayers: phishing and shoulder surfing. In this final blog post of the series we turn our attention to dumpster diving, where attackers look for intact paper tax documents in the trash.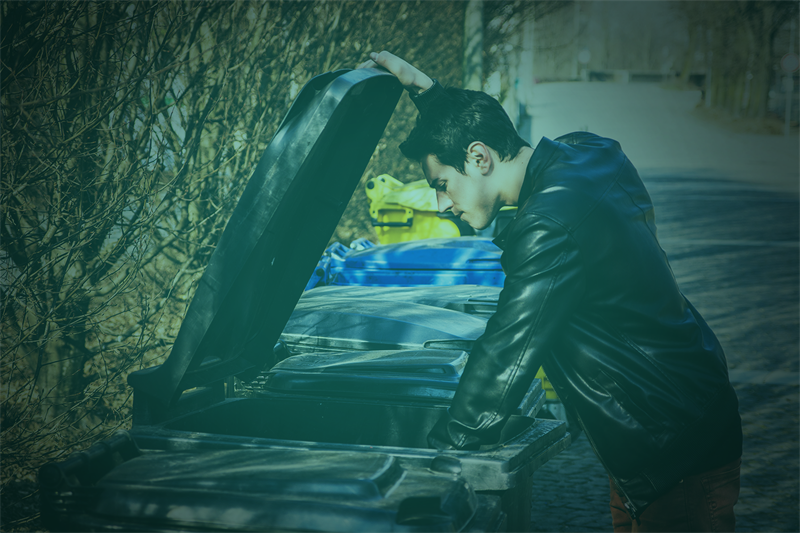 The Attack
Dumpster diving is the practice of combing through commercial or residential waste to find items that have been discarded by their owners. During tax time, people throw away documents with sensitive and potentially lucrative information left over upon completion of tax filing. These papers can include extra copies of W-2s, drafts of IRS forms and worksheets, and copies of financial records from bank accounts and investments. These documents can contain personally identifiable information sufficient to steal money, or even identities.
Prevention
To avoid becoming a victim of dumpster diving, destroy papers containing personally identifiable information carefully and diligently. Never discard tax or financial documents into a public trash bin. Always shred important documents before discarding them; do not simply crumple the paper and throw them in the trash. This advice does not only apply during tax time, but all year long. Any paperwork that has social security numbers, financial account numbers, or other similarly sensitive data should be shredded before being discarded. Dumpster diving is easy to prevent and following these steps can prevent drastic damage related to identity theft in the future.
By following the recommendations we have laid out in this series, you can help lower the odds of falling prey to the three common attacks (phishing, shoulder surfing and dumpster diving) against taxpayers.