Ransomware: Yesterday, Today, Tomorrow
Ransomware is only about 30 years old, but hostage scams of all sorts have been a problem for millennia. This guide details the contemporary digital extortion landscape and provides a glimpse into the dynamics driving its near-future evolution.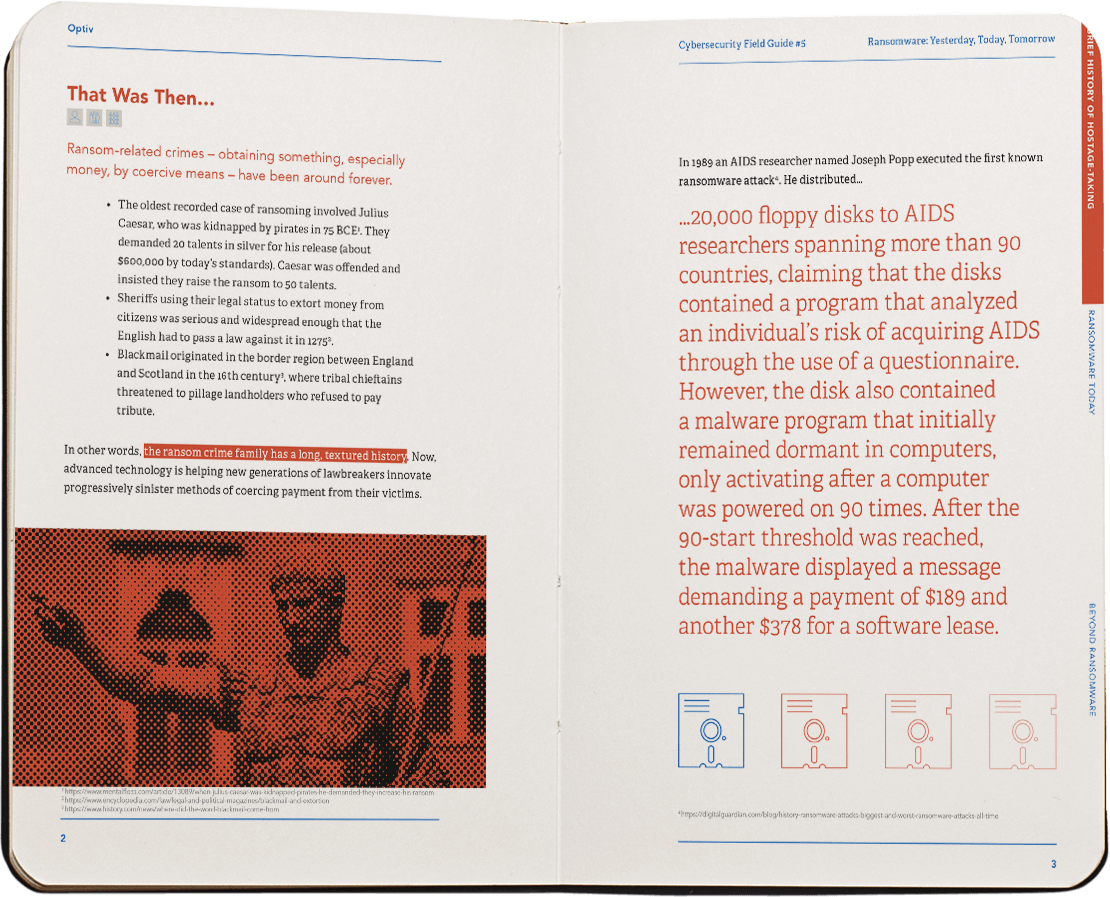 Optiv Flash Panel: Analysis of FBI Response to MS Exchange Hack
The FBI has received approval to hack into hundreds of US computers to address back doors left in the wake of March's MS Exchange Hafnium attack. Join Optiv's panel of cybersecurity thought leaders as they explore and discuss the nuances of this complex issue.
Microsoft Exchange Attack Guidance
A China-based threat actor deployed targeted attacks against a number of US-based businesses currently hosting "on-premise" Microsoft Exchange Servers. Here we recommend a series of short- and long-term steps to be taken immediately.
Need to Meet New CMMC Requirements? Our experts can help.
CMMC is a new way of doing business with the Federal Government. Optiv can help you meet CMMC conditions plus develop a fully integrated federal business strategy.
SOURCE ZERO/CON
Current and future security leaders – connect directly with our cybersecurity technical experts! We're bringing the technical community together in a virtual event May 25 – 27. Learn tactics and techniques in offensive and defensive security, virtually connect with peers and our Source Zero research and innovation team.
OptivCon Virtual – Join Us June 10
Join our exclusive complimentary, virtual experience featuring cybersecurity industry experts and breakout sessions including a deep look at Zero Trust.
Plus, connect virtually with peers and industry experts and learn how to reduce enterprise risk and realize stronger, simpler and less costly programs.
Partner Directory
Optiv can help you build a security plan roadmap that optimizes partners based on your business goals.
Heather Strbiak, CHRO
New HR leader will oversee worldwide HR strategy and people programs.
Optiv Client Success Stories
Let's look at real-life case studies to see exactly how we've helped organizations solve complicated cybersecurity issues. We've done it all and then some because cybersecurity is all we do.