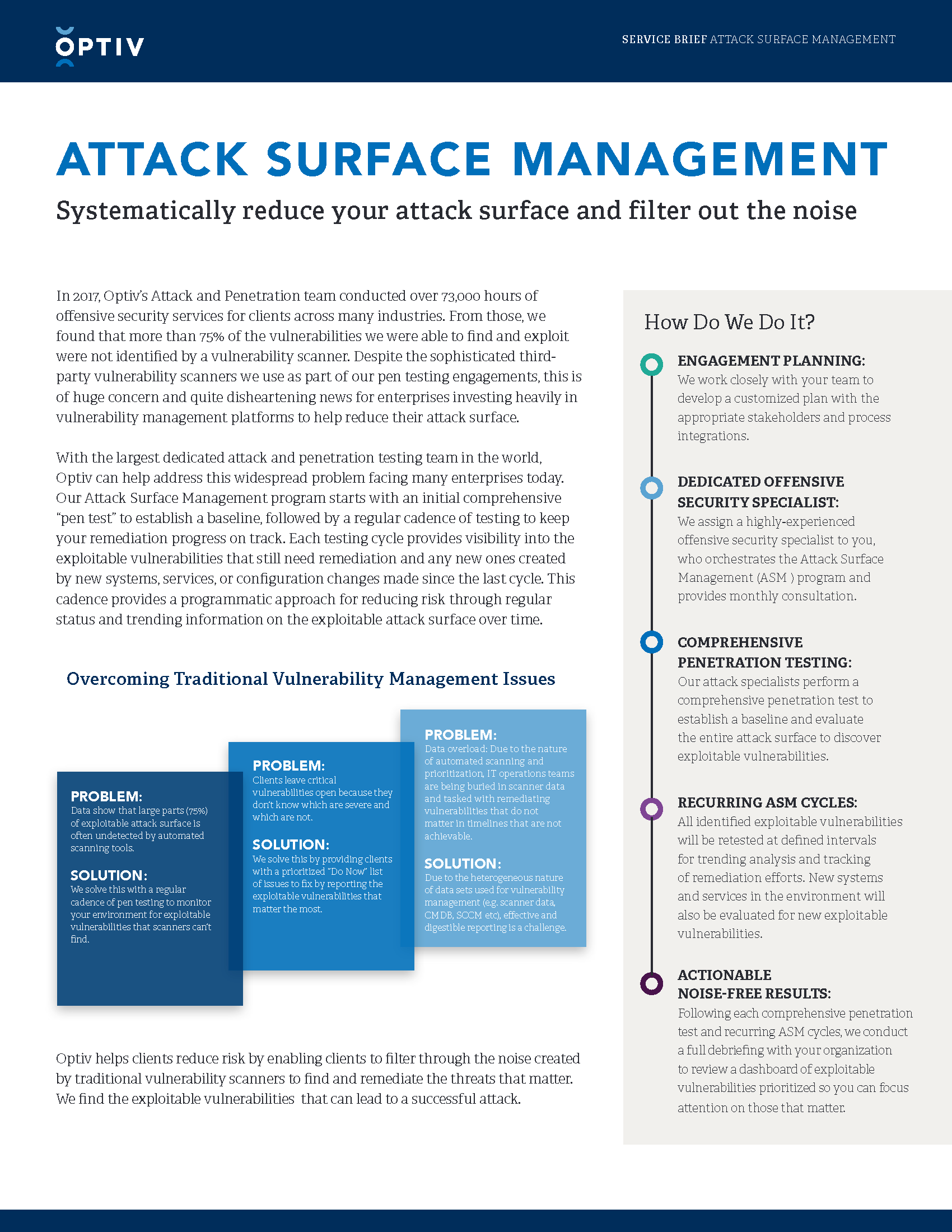 Attack Service Management
May 29, 2018
Organizations struggle with making sense of the data storm produced by traditional vulnerability scanning tools that leave them guessing which vulnerabilities really matter. Filtering, debating, and prioritizing the thousands of vulnerabilities threat actors are not even targeting is draining security and IT operations teams of valuable time and resources. Optiv's Attack Surface Management (ASM) helps clients cut through the noise so they can focus on the vulnerabilities that matter. Our offensive security specialists find, validate, and prioritize exploitable vulnerabilities so your team can focus their remediation efforts.
Download
Related Insights
May 30, 2018
Optiv's Always-On Penetration Testing provides clients with an imminent and guaranteed attack to keep network defenders ready to act and focused.
See Details
May 29, 2018
Optiv's Breach Response Wargame will walk your organization through a step-by-step breach simulation utilizing real-time attacks.
See Details
May 15, 2018
Read Optiv's analysis of 2017 security themes in this Cyber Threat Intelligence Estimate report.
See Details
Stay in the Know
For all the latest cyber security and Optiv news, subscribe to our blog and connect with us on Social.
Subscribe
Join our Email List
We take your privacy seriously and promise never to share your email with anyone.
Privacy Policy