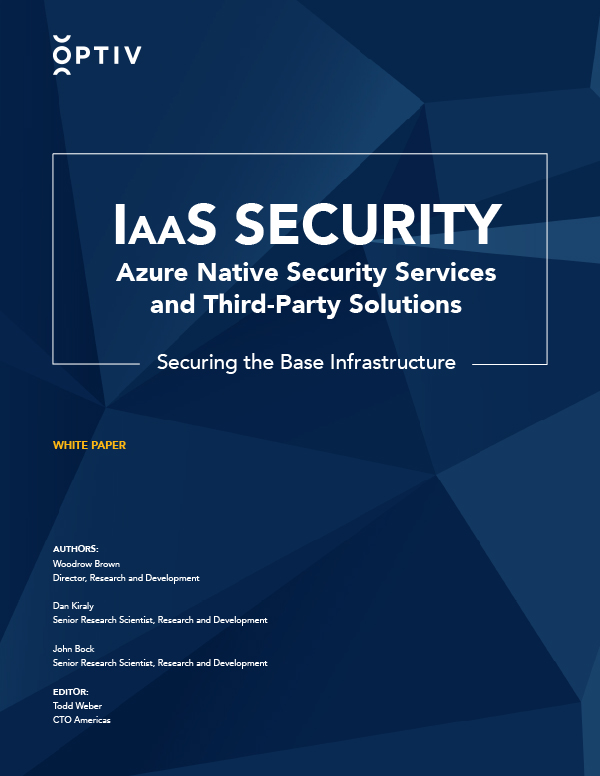 Azure Native Security Services and Third-Party Solutions
May 20, 2020
This paper analyzes cybersecurity products within Microsoft Azure, which features a set of basic controls to defend against the most common cloud threats. Optiv evaluated a subset of the tools offered by Microsoft and compared the functionality to class-leading third-party cybersecurity products. Our review helps clients determine how to navigate Azure security capabilities and identify where security practitioners should look to third-party solutions.
Download
RELATED INSIGHTS

PRESS RELEASE
November 04, 2019
Optiv offers progressive Microsoft Azure Sentinel solutions that integrate cloud and security strategies with innovative expertise.
See Details

DOWNLOAD
October 04, 2019
Enable secure and efficient cloud adoption with accelerated time to value.
See Details

DOWNLOAD
July 15, 2018
Learn how our experts help to develop a mature cloud security program on Azure.
See Details