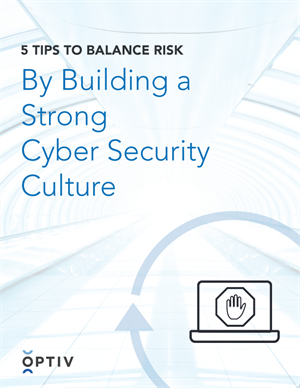 Building a Strong Cyber Security Culture
June 23, 2017
While much of security strategy focuses on machines and networks, it's easy to forget the most important link: humans. Everyone in an organization, not just the IT department, must work together to build a positive and strong cyber security culture. In this infographic, learn about Optiv's five tips to balance risk while building a culture that educates employees, rewards positive behavior and communications everyone's responsibility when it comes to cyber security.
Download
Stay in the Know
For all the latest cyber security and Optiv news, subscribe to our blog and connect with us on Social.
Subscribe
Join our Email List
We take your privacy seriously and promise never to share your email with anyone.
Privacy Policy