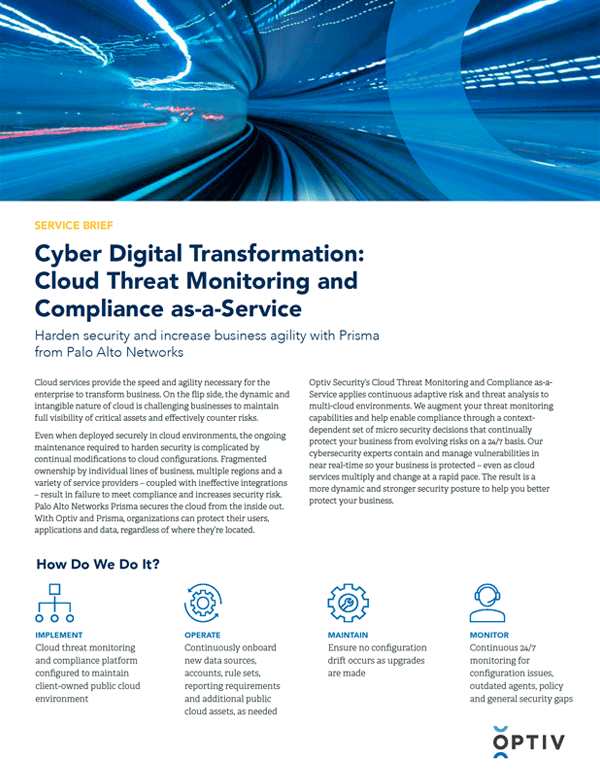 Cyber Digital Transformation: Cloud Threat Monitoring and Compliance as-a-Service
February 25, 2020
Optiv's Cloud Threat Monitoring and Compliance as-a-Service and Palo Alto Networks Prisma help organizations protect their users, applications and data, regardless of where they're located, augmenting threat monitoring capabilities and helping enable compliance through a context-dependent set of micro security decisions that continually protect your business from evolving risks on a 24/7 basis.
Download
Stay in the Know
For all the latest cyber security and Optiv news, subscribe to our blog and connect with us on Social.
Subscribe
Join our Email List
We take your privacy seriously and promise never to share your email with anyone.
Privacy Policy