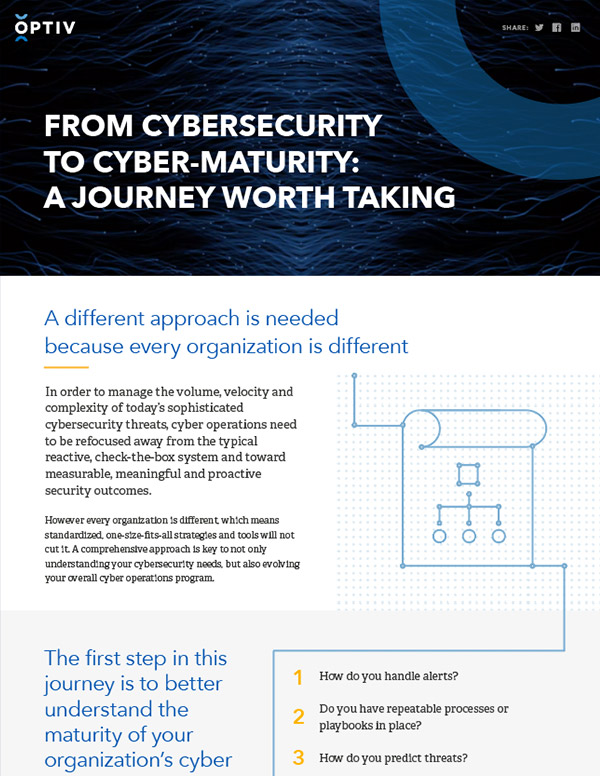 From Cybersecurity to Cyber-Maturity
July 12, 2019
The first step in setting cybersecurity goals is understanding the maturity level of your security operations program and your unique needs. Optiv Security's eBook enables you to establish where in the journey to cyber-maturity you are and provides the questions to assess next steps. From the fundamental stage of addressing security basics; to the integrated phase of people, processes and technologies working together; to an adaptive approach of continuous learning and improvement--let Optiv help you navigate.
VIEW EBOOK
Stay in the Know
For all the latest cyber security and Optiv news, subscribe to our blog and connect with us on Social.
Subscribe
Join our Email List
We take your privacy seriously and promise never to share your email with anyone.
Privacy Policy