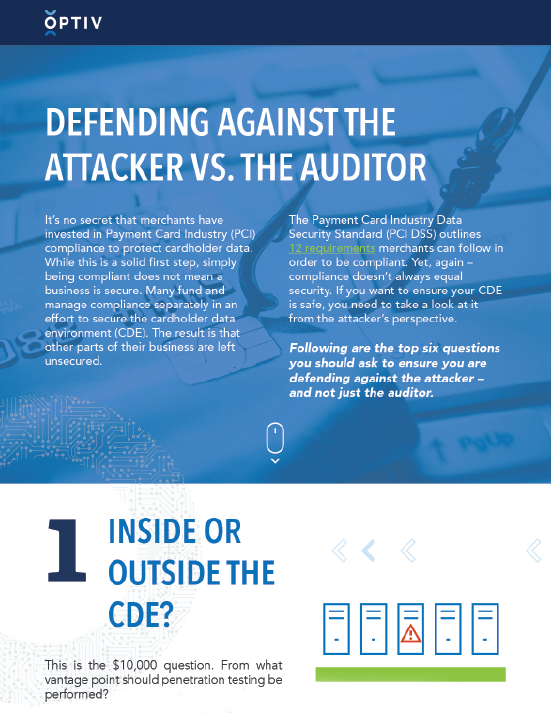 Defending Against the Attacker vs. the Auditor
November 29, 2018
It's no secret that merchants have invested in Payment Card Industry (PCI) compliance to protect cardholder data. While this is a solid first step, simply being compliant does not mean a business is secure. Merchants need to think beyond the obligatory requirements and evolve to securing the entire payment process. But how? If you want to ensure your cardholder data environment (CDE) is safe, you need to take a look at it from the attacker's perspective. This e-book delves into the top six questions you should ask to ensure you are defending against the attacker – and not just the auditor.
VIEW eBOOK
Stay in the Know
For all the latest cyber security and Optiv news, subscribe to our blog and connect with us on Social.
Subscribe
Join our Email List
We take your privacy seriously and promise never to share your email with anyone.
Privacy Policy