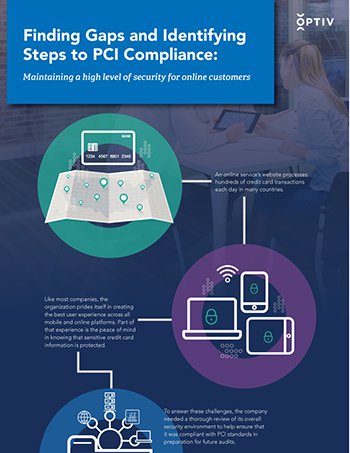 Finding Gaps and Identifying Steps to PCI Compliance
February 22, 2016
An online service's website needed a thorough review of its overall security environment to help ensure that it was compliant with PCI standards in reparation for future audits. See how the company worked with Optiv to review its current environment, help identify gaps and deficiencies and provide recommendations for remediation in this infographic.
Download
Stay in the Know
For all the latest cyber security and Optiv news, subscribe to our blog and connect with us on Social.
Subscribe
Join our Email List
We take your privacy seriously and promise never to share your email with anyone.
Privacy Policy