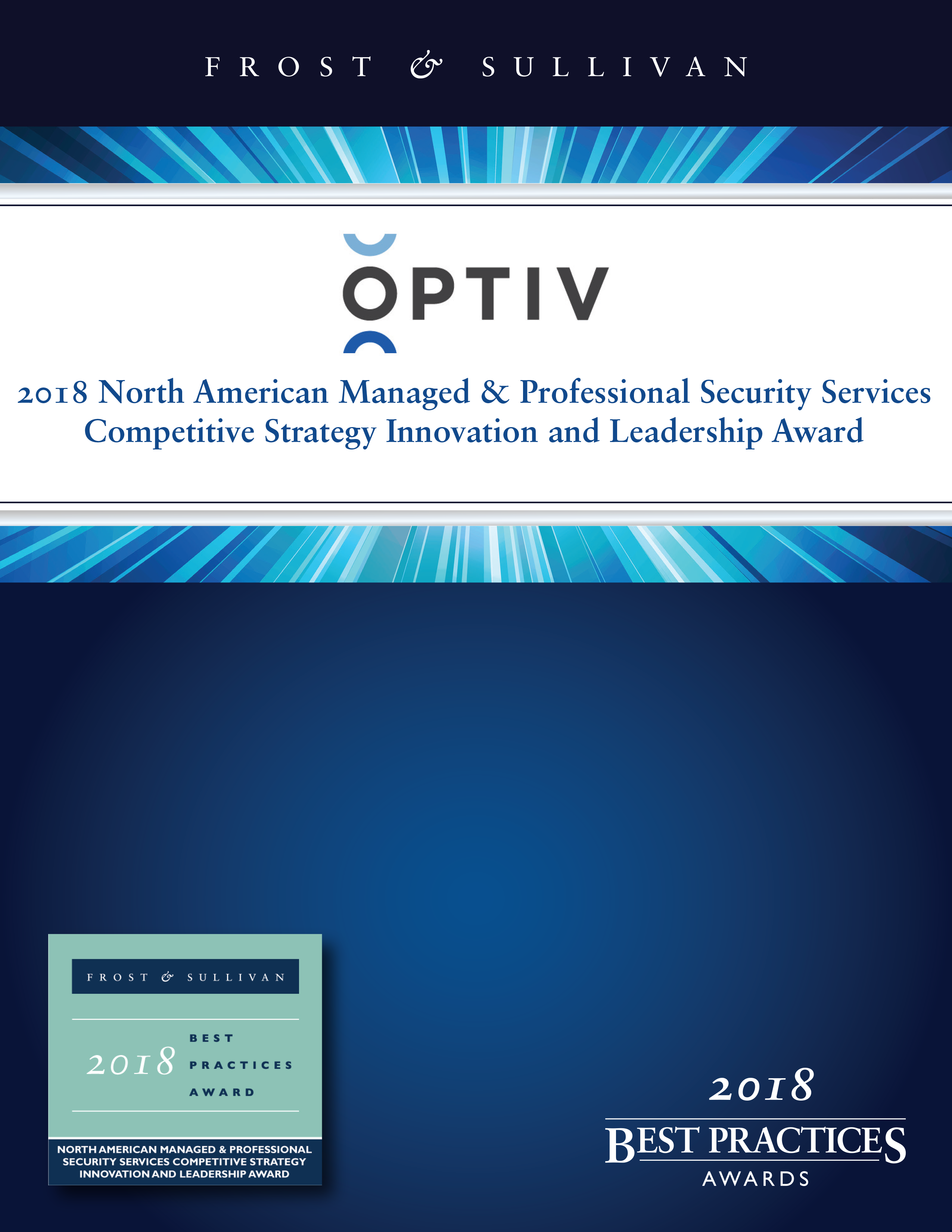 Frost & Sullivan 2018 Competitive Strategy Innovation and Leadership Award
March 28, 2018
This award recognizes Optiv for overall strong performance and exhibiting best practices in Strategy Innovation and Customer Impact, as evaluated through independent, primary interviews and secondary industry research using a 10 step process of varying criteria. Frost & Sullivan's 360° Research Methodology™, which offers a 360° view of industry challenges, trends and issues by integrating all seven of the firm's research methodologies, provides an evaluation platform for benchmarking industry players and for identifying those performing at best-in-class levels.
Download
Stay in the Know
For all the latest cyber security and Optiv news, subscribe to our blog and connect with us on Social.
Subscribe
Join our Email List
We take your privacy seriously and promise never to share your email with anyone.
Privacy Policy