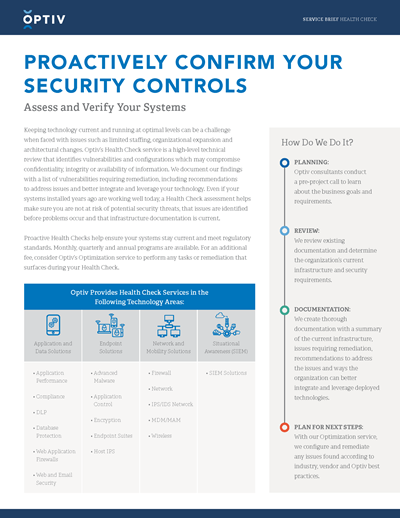 Health Check
October 04, 2017
Optiv's Health Check service is a high-level technical review that identifies vulnerabilities and configurations which may compromise confidentiality, integrity or availability of information. We document our findings with a list of vulnerabilities requiring remediation, including recommendations to address issues and better integrate and leverage your technology.
Download
Stay in the Know
For all the latest cyber security and Optiv news, subscribe to our blog and connect with us on Social.
Subscribe
Join our Email List
We take your privacy seriously and promise never to share your email with anyone.
Privacy Policy