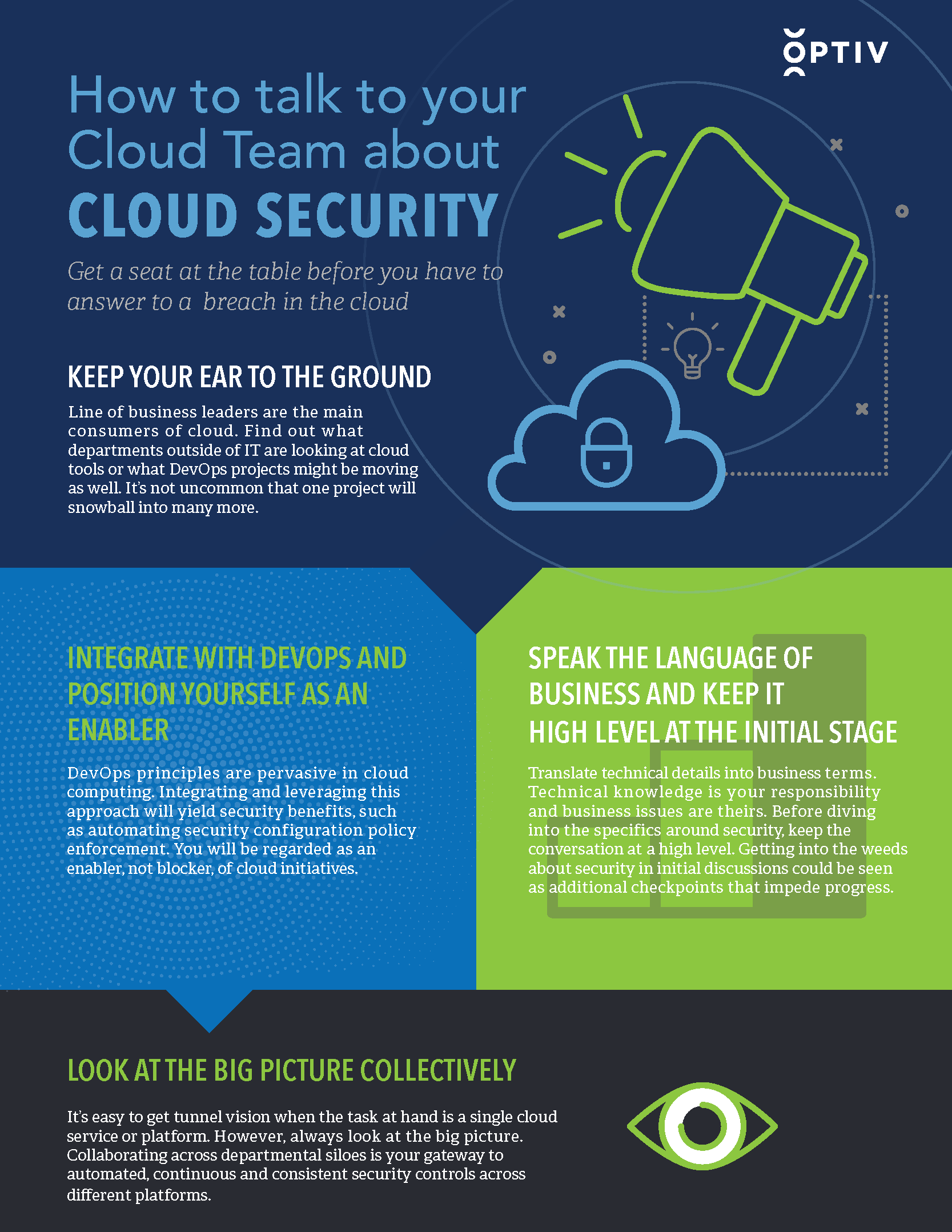 How to Talk to Your Cloud Team About Cloud Security
May 15, 2018
Line of business leaders are the main consumers of cloud. Find out what departments outside of IT are looking at cloud tools or what DevOps projects might be moving as well. It's not uncommon that one project will snowball into many more.
Download
Stay in the Know
For all the latest cyber security and Optiv news, subscribe to our blog and connect with us on Social.
Subscribe
Join our Email List
We take your privacy seriously and promise never to share your email with anyone.
Privacy Policy