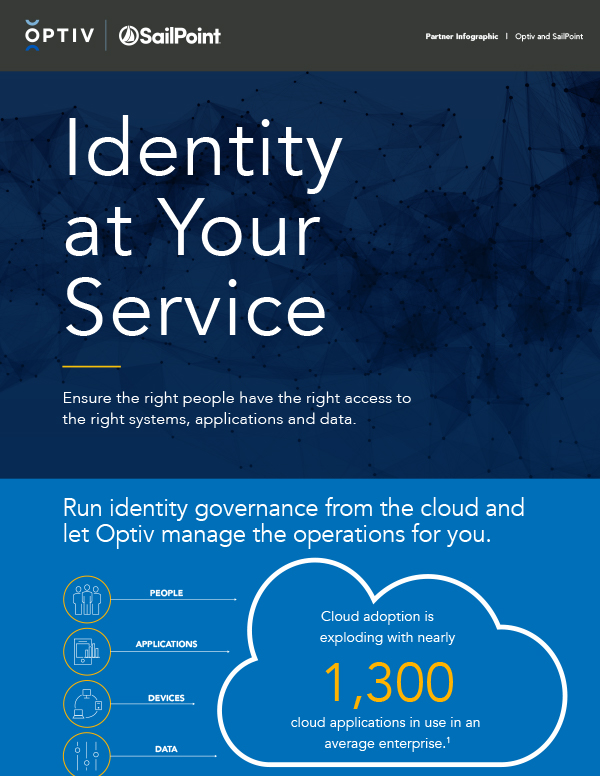 Identity at Your Service
May 08, 2020
This infographic illustrates the benefits of our partnership with SailPoint, which provides a wide range of solutions to help with implementation and operation of your identity governance program.
Download
RELATED INSIGHTS
April 14, 2020
Unifying identity and data programs, aligned with Zero Trust, can help you accomplish several important goals.
See Details
April 06, 2020
Our IGaaS solution streamlines deployments and combats skill gaps, lowering risk and compliance costs.
See Details
March 23, 2020
Our IDM experts will help you implement a compliant IGA program that increases business productivity.
See Details