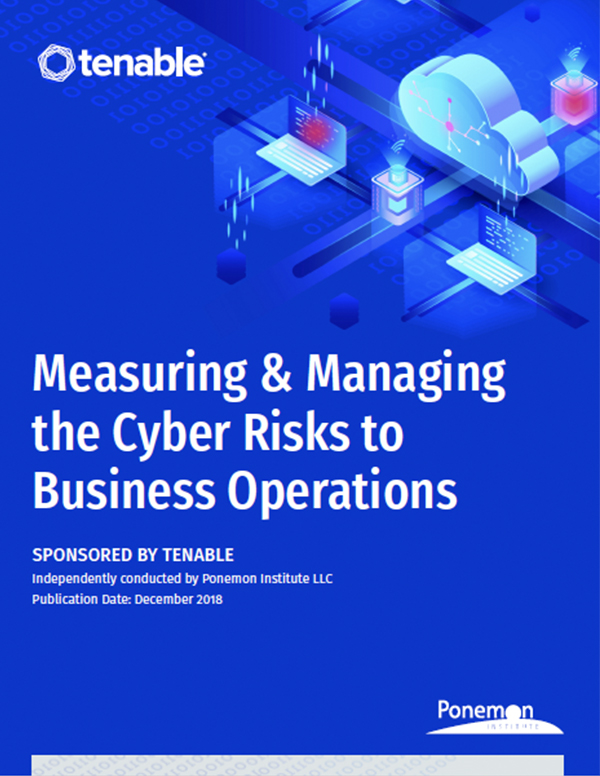 Ponemon Report: Measuring & Managing the Cyber Risks to Business Operations
August 29, 2019
Measuring & Managing the Cyber Risks to Business Operations, which was sponsored by Tenable and conducted by the Ponemon Institute, reveals global trends in how organizations assess and address cybersecurity risks. We conclude from the findings that current approaches to understanding cyber risks to business operations are failing to help organizations minimize and mitigate threats.
Download
Stay in the Know
For all the latest cyber security and Optiv news, subscribe to our blog and connect with us on Social.
Subscribe
Join our Email List
We take your privacy seriously and promise never to share your email with anyone.
Privacy Policy