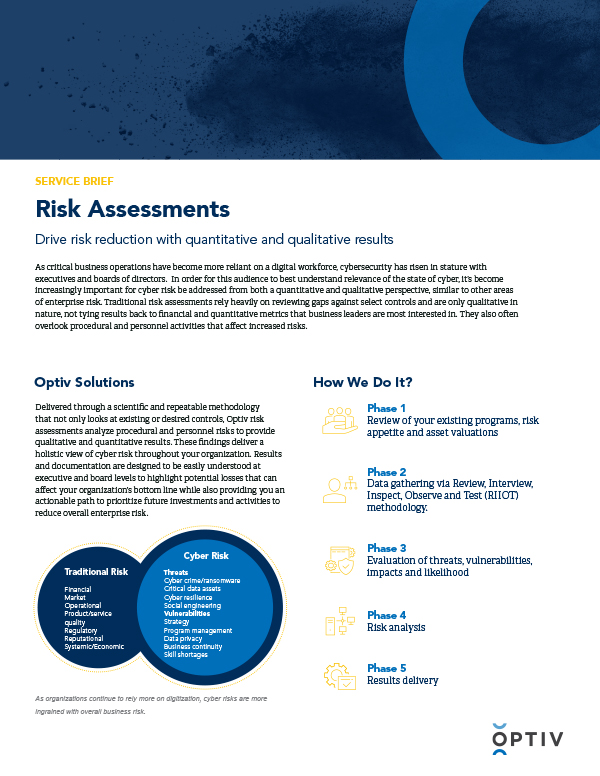 Risk Assessments Service Brief
June 26, 2020
Our scientific, repeatable risk assessments analyze procedural and personnel risks to provide a holistic view of cyber risk throughout your organization. Results and documentation are easily understood at executive and board levels; this highlights potential losses that can affect your organization's bottom line while also charting an actionable path to prioritizing future investments and activities to reduce overall enterprise risk.
Download
RELATED INSIGHTS
February 12, 2019
Learn not only about the top risk management mistakes businesses make today, but how to fix them.
See Details
February 21, 2019
Learn about importance of balancing risk against opportunity at the C-level.
See Details
August 09, 2019
Build a resilient security program based upon a sustainable foundation aligned with the organization's evolving needs.
See Details
Stay in the Know
For all the latest cyber security and Optiv news, subscribe to our blog and connect with us on Social.
Subscribe
Join our Email List
We take your privacy seriously and promise never to share your email with anyone.
Privacy Policy