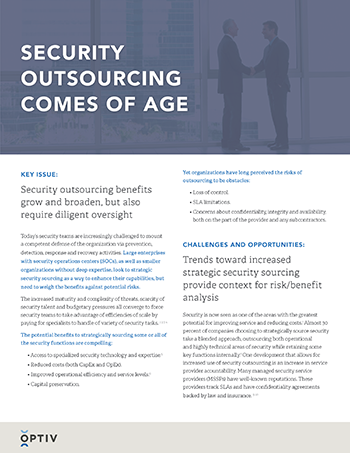 Security Outsourcing Comes of Age
February 03, 2016
Today's security teams are increasingly challenged to mount a competent defense of the organization via prevention, detection, response and recovery activities. Large enterprises with security operations centers (SOCs), as well as smaller organizations without deep expertise, look to strategic security sourcing as a way to enhance their capabilities, but need to weigh the benefits against potential risks.
Download
Stay in the Know
For all the latest cyber security and Optiv news, subscribe to our blog and connect with us on Social.
Subscribe
Join our Email List
We take your privacy seriously and promise never to share your email with anyone.
Privacy Policy