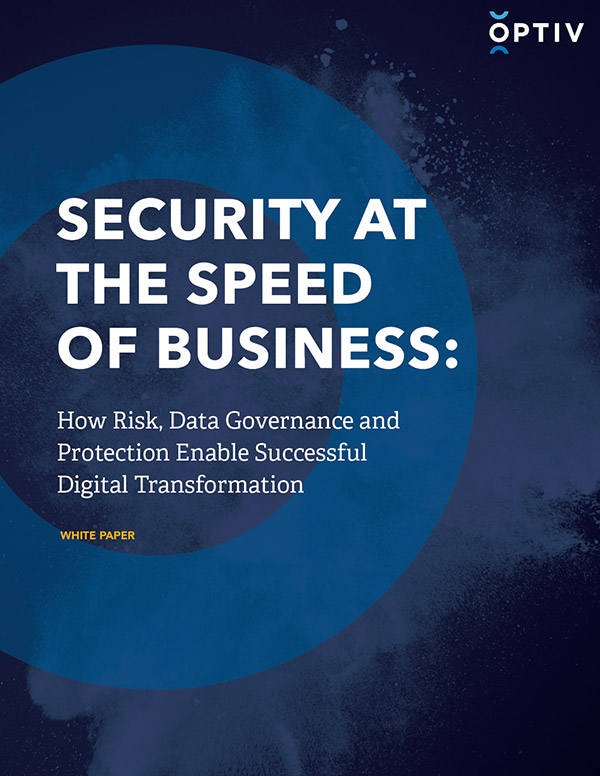 Security at the Speed of Business
March 07, 2019
Typically, data governance is managed with traditional Identity and Access Management (IAM) programs. However, today's digital world means the traditional approach to IAM no longer applies. Businesses need to re-examine IAM programs through the lens of DX, focusing on speed to market and agility as driving principles. Learn how to create a blueprint for effective risk governance that can keep pace with Digital Transformation (DX) by reading this white paper.
Download
Stay in the Know
For all the latest cyber security and Optiv news, subscribe to our blog and connect with us on Social.
Subscribe
Join our Email List
We take your privacy seriously and promise never to share your email with anyone.
Privacy Policy