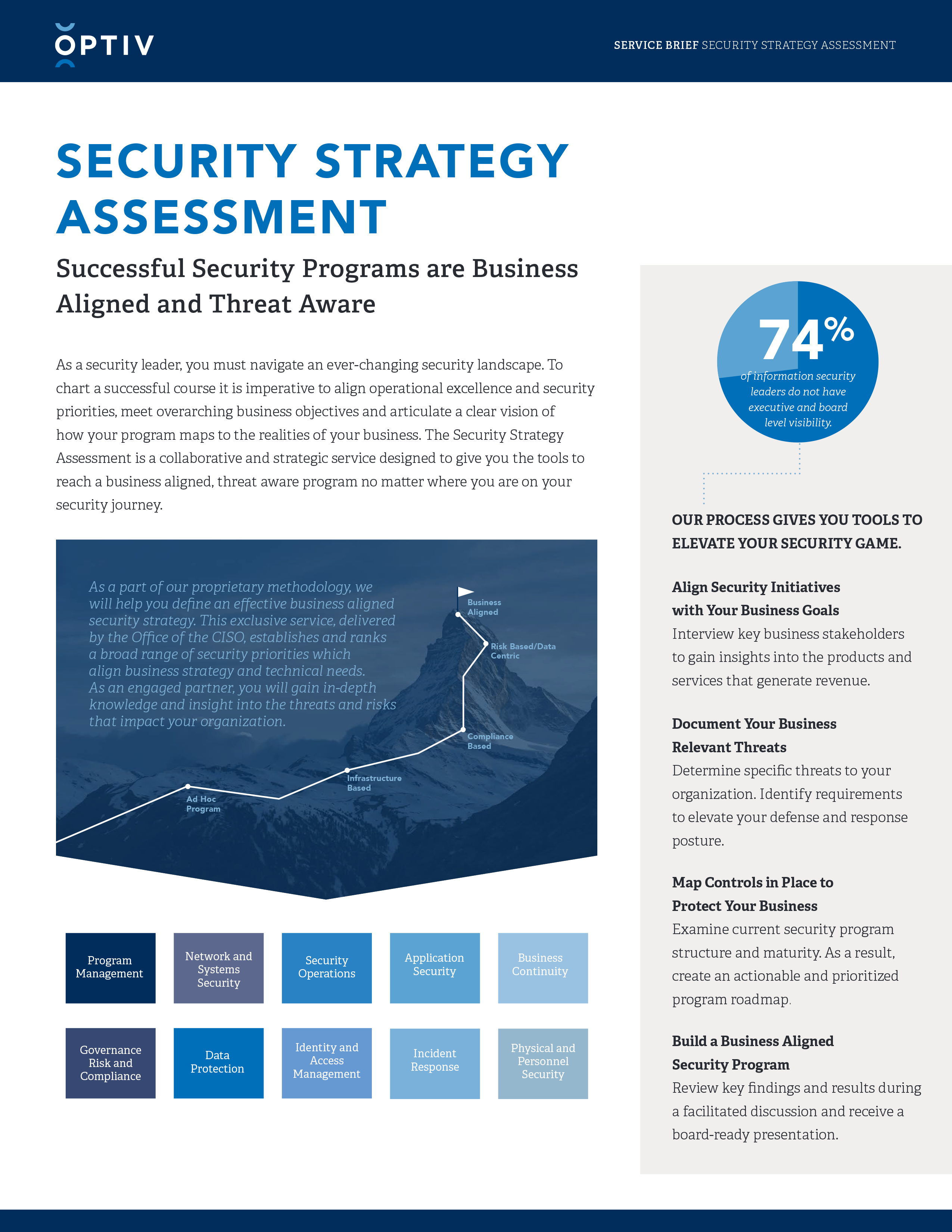 Security Strategy Assessment
August 01, 2016
As a security leader, you must navigate an ever-changing security landscape. To chart a successful course it is imperative to align operational excellence and security priorities, meet overarching business objectives and articulate a clear vision of how your program maps to the realities of your business. The Security Strategy Assessment is a collaborative and strategic service designed to give you the tools to reach a business aligned, threat aware program no matter where you are on your security journey.
Download
Stay in the Know
For all the latest cyber security and Optiv news, subscribe to our blog and connect with us on Social.
Subscribe
Join our Email List
We take your privacy seriously and promise never to share your email with anyone.
Privacy Policy