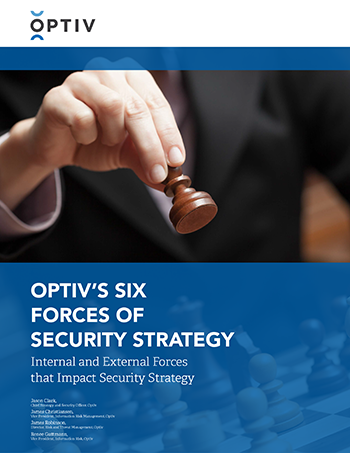 Six Forces of Security Strategy
October 01, 2015
Through thousands of engagements with leading organizations, Optiv has identified six essential forces that come into play when building a secure environment. These forces, both internal and external, have significant impact on security strategy. Awareness and monitoring of these forces is essential to reducing risk, responding to change and anticipating threats.
Download
Stay in the Know
For all the latest cyber security and Optiv news, subscribe to our blog and connect with us on Social.
Subscribe
Join our Email List
We take your privacy seriously and promise never to share your email with anyone.
Privacy Policy