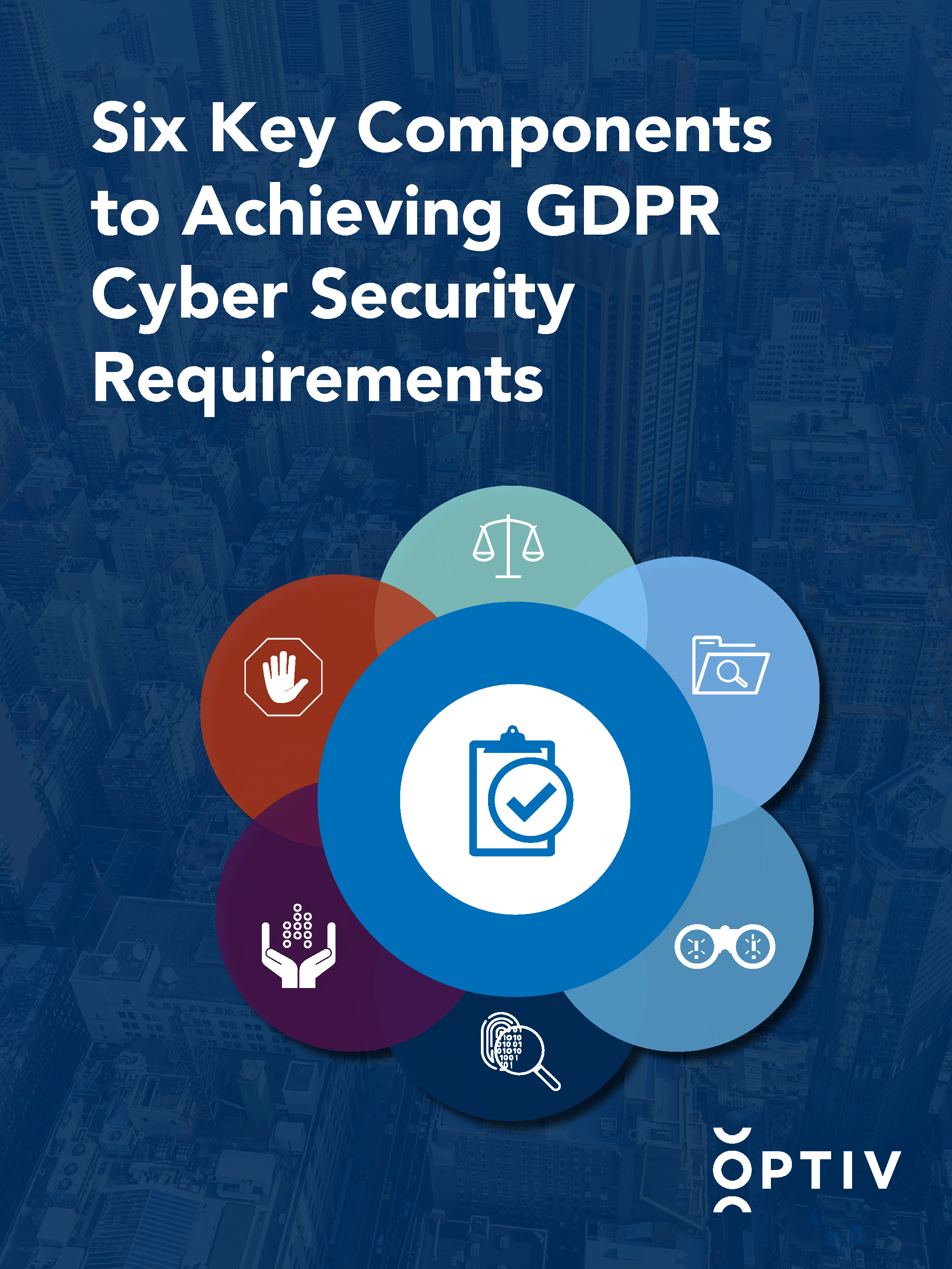 Six Key Components to Achieving GDPR Cyber Security Requirements
October 01, 2017
Optiv is strategically positioned to assist organizations with the cyber security components of the GDPR regulation. Our goal is to help clients reduce noise around point solutions, understand the requirements as they relate to the organization, develop a strategic and tailored GDPR roadmap and execute across the six pillars of GDPR compliance. Optiv is here to help you not only weather the GPDR storm, but conquer it.
Download
Stay in the Know
For all the latest cyber security and Optiv news, subscribe to our blog and connect with us on Social.
Subscribe
Join our Email List
We take your privacy seriously and promise never to share your email with anyone.
Privacy Policy