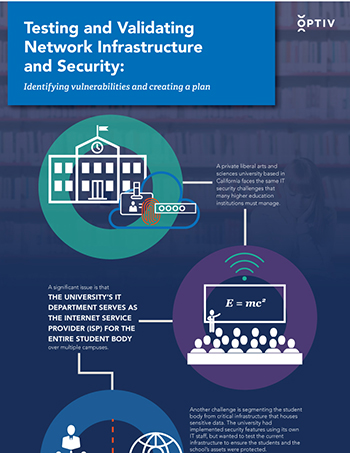 Testing and Validating Network Infrastructure and Security
February 22, 2016
A university's IT department serves as the Internet service provider (ISP) for its entire student body – 4,500 students on seven regional campuses, and the school is segmenting the student body from the critical infrastructure and systems that house sensitive data. This infographic tells the story of how a university used an Optiv security assessment to ensure its students and assets were protected.
Download
Stay in the Know
For all the latest cyber security and Optiv news, subscribe to our blog and connect with us on Social.
Subscribe
Join our Email List
We take your privacy seriously and promise never to share your email with anyone.
Privacy Policy