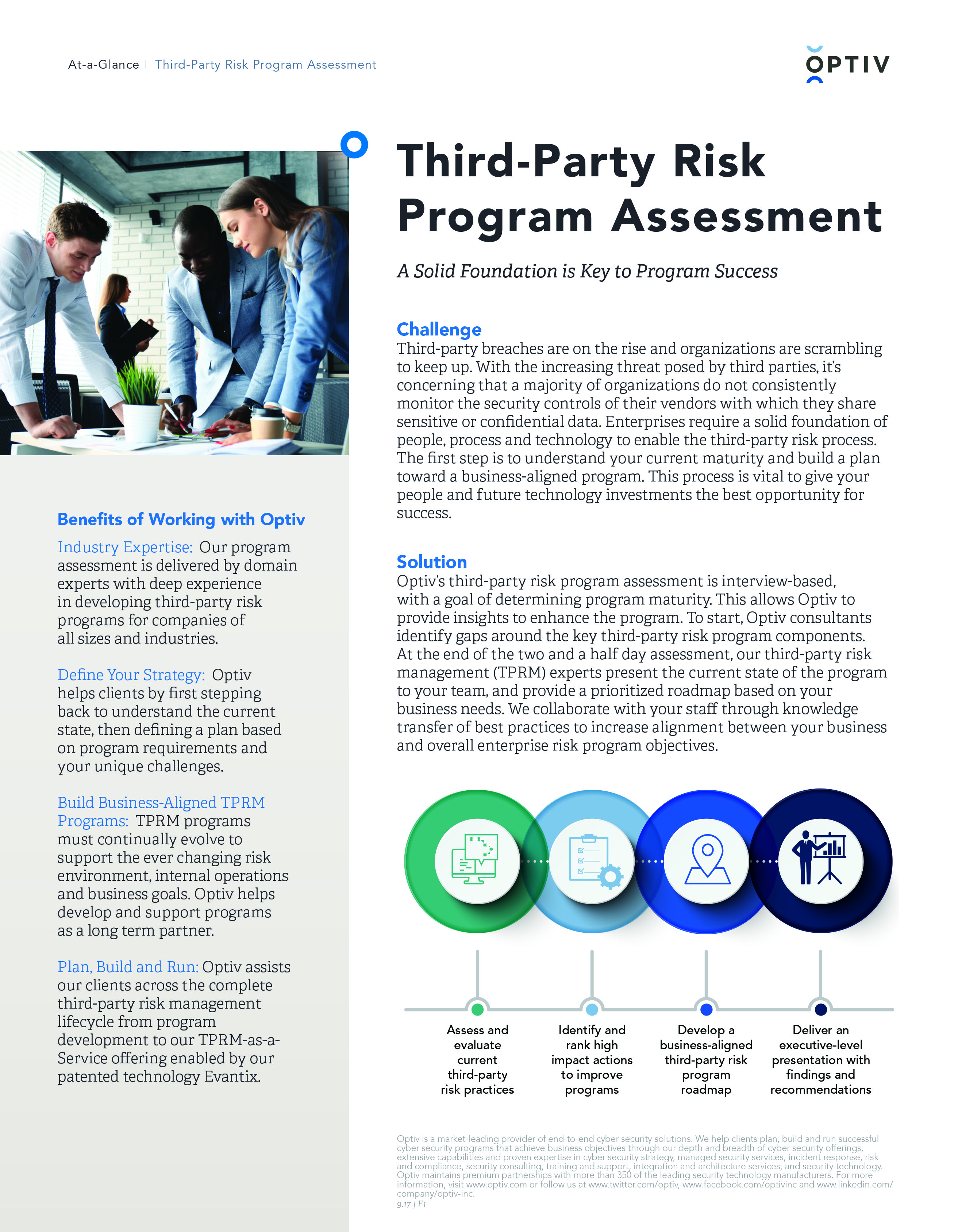 Third-Party Risk Program Assessment
September 12, 2017
Third-party breaches are on the rise and organizations are scrambling to keep up. With the increasing threat posed by third parties, it's concerning that a majority of organizations do not consistently monitor their third-party vendors. With Optiv's third-party risk program assessment, we determine your program maturity, identify gaps and provide insights to enhance the program, including a prioritized roadmap based on the needs of your business.
Download
Stay in the Know
For all the latest cyber security and Optiv news, subscribe to our blog and connect with us on Social.
Subscribe
Join our Email List
We take your privacy seriously and promise never to share your email with anyone.
Privacy Policy