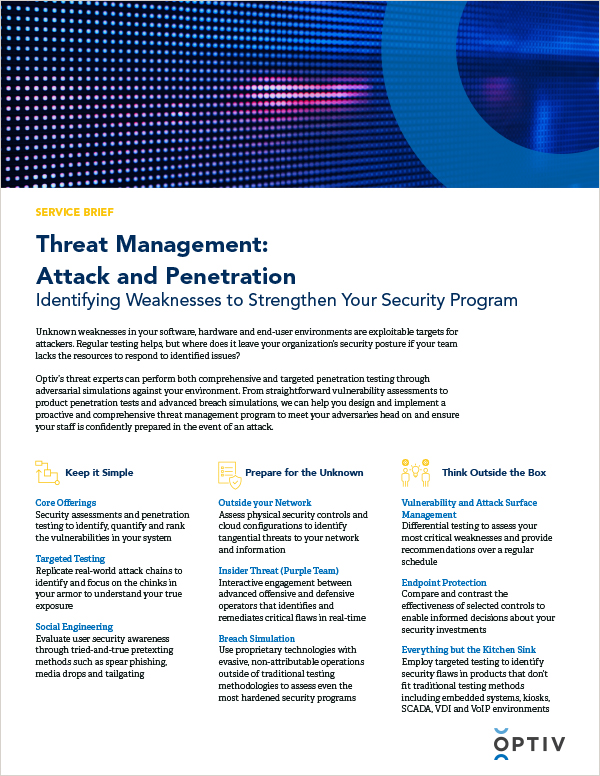 Threat Management: Attack and Penetration
June 17, 2020
Our Attack and Penetration experts undermine your existing defenses and identify exploitable vulnerabilities before a malicious actor does. We validate the effectiveness of your current environment and enable you to make informed decisions to reduce risk across your business.
Download
RELATED INSIGHTS
May 01, 2020
Our holistic threat management approach helps organizations ensure a stronger security posture.
See Details
June 15, 2020
Our Threat Vulnerability Management Remediation provides results-based, technical vulnerability remediation to minimize the attack surface.
See Details
November 07, 2019
VIaaS provides a tiered service offering based on actual vs perceived threats.
See Details
Stay in the Know
For all the latest cyber security and Optiv news, subscribe to our blog and connect with us on Social.
Subscribe
Join our Email List
We take your privacy seriously and promise never to share your email with anyone.
Privacy Policy