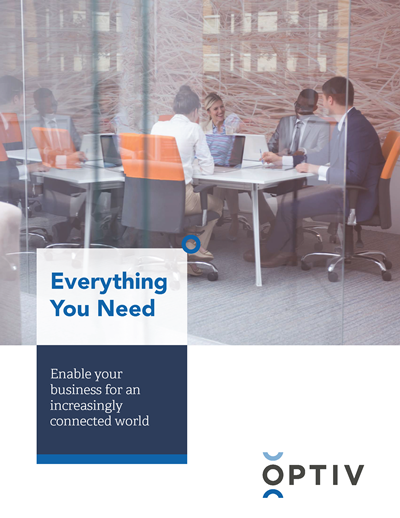 Optiv Corporate Brochure
July 21, 2015
At Optiv, we are committed to helping organizations plan, build and run successful cyber security programs. Our diverse and talented employees partner with enterprise-class organizations to provide a comprehensive suite of products, services and solutions that enable businesses, governments and educational institutions to operate more successfully in a world where everything is increasingly linked together. Read about the types of services and solutions Optiv provides to help our clients achieve security success.
Download
Stay in the Know
For all the latest cyber security and Optiv news, subscribe to our blog and connect with us on Social.
Subscribe
Join our Email List
We take your privacy seriously and promise never to share your email with anyone.
Privacy Policy